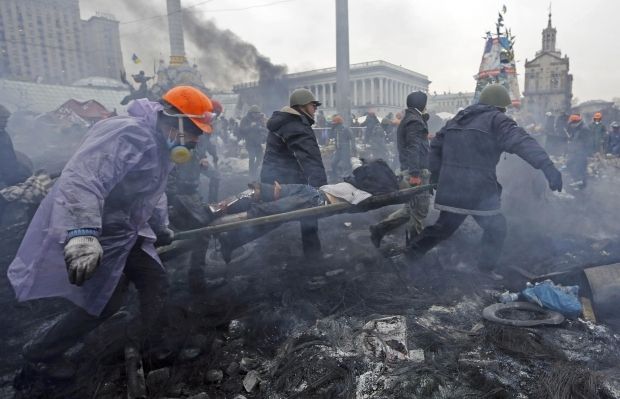 REUTERS
"The former authorities went outside the pale and decided to arm titushkis [hired thugs] on February 20. On that day, the Interior Ministry's weapons storage facilities provided titushkis' representatives with 408 automatic rifles and 90,000 bullets," Horbatiuk said.
In his words, the former authorities were ready to go as far as to launch a large-scale assault with the use of those weapons.
The weapons were dispatched from the storage facilities in keeping with a direct order by former Interior Minister Vitaliy Zakharchenko.
UNIAN's memo. More than 100 civilians, the so-called Heavenly Hundred Heroes, were killed and hundreds were wounded during clashes between protesters and special riot police downtown Kyiv in February 2014. Overall casualties during the Euromaidan events are estimated at 2,500 people, according to the Prosecutor General's Office.