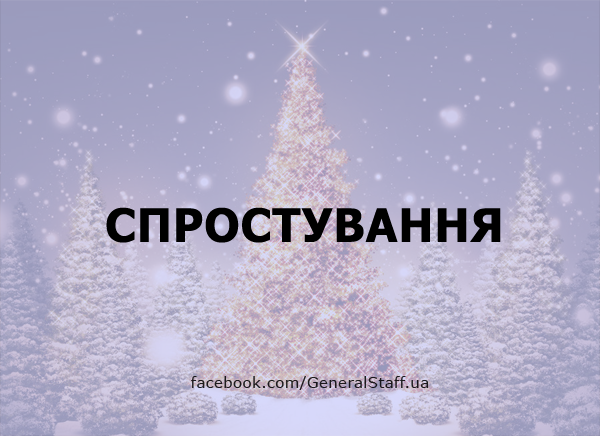 facebook.com/GeneralStaff.ua
The posting on an official Facebook page of the General Headquarters has become an Internet hit and is being actively shared on social networks, to grand disappointment of Russian propaganda masterminds.
The official refutation reads:
1. The information on the introduction of a ban on exiting the Ukrainian territory for men under 45 years of age from January 1, 2016, is not true.
2. There will no restrictions for men over 45 years to leave the country, either.
3. Restrictions will not apply to women, regardless of age.
4. And the children.
5. Additional restrictions will not be imposed on January 2, 2016, either.
6. Citizens may take their pets abroad under the existing veterinary regulations.
7. The goods can be exported under the existing customs rules.
8. On January 1, 2016, the New Year will come, according to various sources.
9. Did Moroz [Santa Claus] will not visit those who spread rumors and unverified information.
10. St.Nicholas won't come, either.
As UNIAN reported earlier, the U.S. Embassy in Moscow caught one of Russia's major newspapers, Izvestiya, red-handed on publishing a hoax letter, allegedly sent by a U.S. State Department official to Moscow-based LGBTI activist.