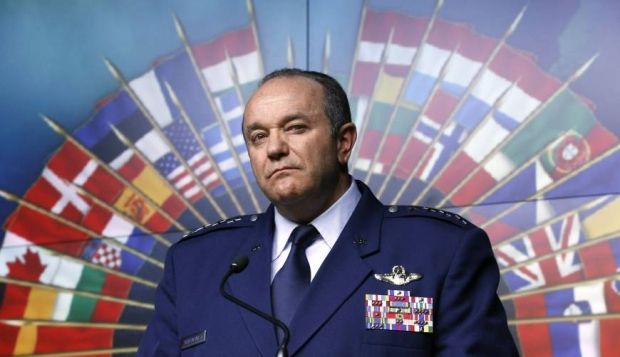 REUTERS
"Russia still supports its proxies in eastern Ukraine," Breedlove told a news conference, spelling out what many Western officials believe, Reuters reports.
"It is not very likely that we can get everything we need in Minsk by the end of the year," he said, referring to the peace deal signed in the Belarus capital in February.
Despite Russia denying involvement in military conflict following Russia's annexation of Ukraine's Crimea peninsula, Breedlove, who also heads the U.S. European Command, said Western intelligence indicated otherwise.
Read alsoU.S. Intelligence to dig into political assassinations in Russia, export of "Russian Spring""Russia is completely in control of what is happening on the line of contact and they will use that in the future," he said.
"We have seen multiple convoys into the Donbass, they have all been labeled as humanitarian support. We all know that is not correct," he added. The Donbass is the commonly used name for industrial regions of eastern Ukraine now under rebel control.
The Minsk deal expires on December 31, but France's President Francois Hollande has signaled it could be prolonged, while sanctions on Russia are also likely to be continued.
Read alsoObama calls on Putin to withdraw troops from UkraineBreedlove said end-of-year targets set under the Minsk agreement included restoration of Ukrainian control on its eastern border, removal of all non-Ukrainian state forces from the region and release of hostages.