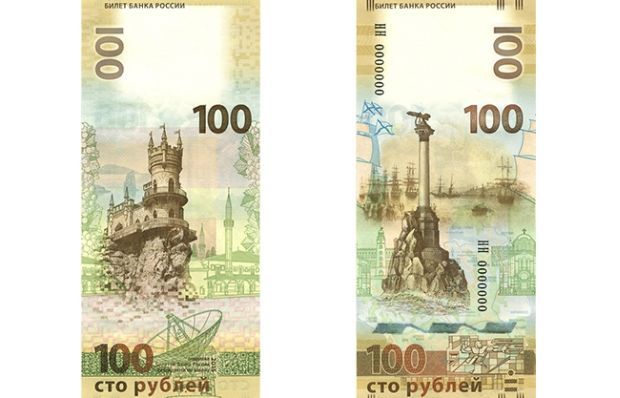 The Central Bank of Russia
The banknote features famous architectural landmarks of the Crimean peninsula and the city of Sevastopol. One side of the banknote depicts the "Swallow's Nest" castle, while on the other side it shows the Monument to the scuttled ships in the Bay of Sevastopol, a fragment from Ivan Aivazovsky's painting "Russian Fleet at the Sevastopol Raid," the Bank said.
The total value to be printed into circulation is RUB 20 million.