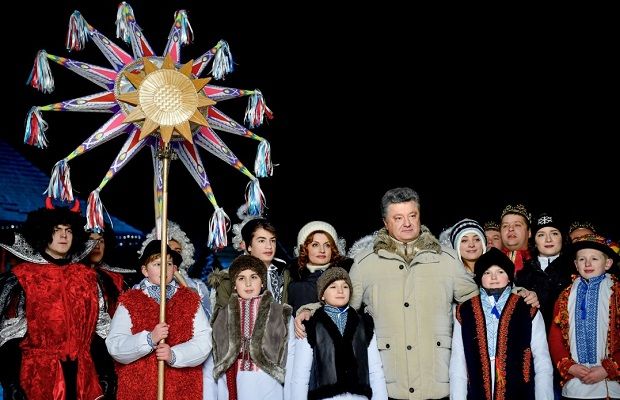 President Poroshenko wishes every family blessing of the Christmas star and delicious kutia / Photo from president.gov.ua
"I wish every family warmth and comfort, blessing of the Christmas star and delicious kutia [a traditional Christmas pudding made of wheat and berries]," he said in his greetings.
"For centuries, Christmas has been one the most important holidays of our nation. At the beginning of the year, when day and light overcome night and darkness, it is symbolic to celebrate the birth of Jesus Christ," the presidential administration quoted Poroshenko as saying.
"But Christmas is also a huge heritage of purely Ukrainian traditions. The soul of Ukrainian people speaks via our carols and nativity scenes. In these truly sincere folk texts we glorify the Newborn and wish each other happiness," the president said.
"The mystery of birth of Jesus Christ is a great miracle for us. It proves that good will always overcome evil," he added.
Poroshenko expressed confidence that Ukraine would certainly win and sent special greetings to Ukrainian warriors who are defending Ukraine now.
"Just as the Church defends us spiritually from the skies, our heroic troops defend us on earth," he added.