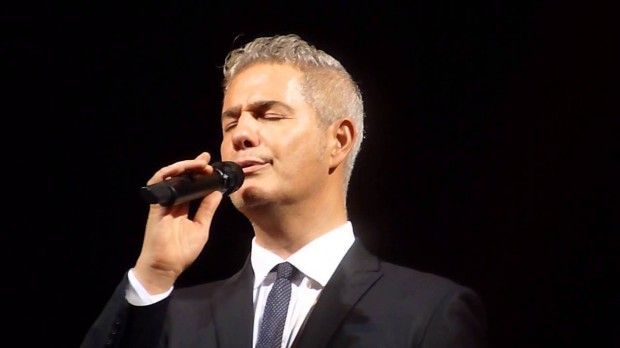 Italian opera and pop singer Alessandro Safina is on Ukraine's stop list due to his planned concert in occupied Crimea / Screenshot from youtube.com
"Safina [Alessandro Safina] will give concerts in the occupied Crimea in violation of Ukrainian laws on February 21-22. He was supposed to perform in other five cities of Ukraine which, however, will never take place because those who violate the regime of entry and exit from Crimea automatically fall under sanctions," the minister wrote in his blog in Twitter, TASS reported.
Kyrylenko said that Alessandro should cancel two concerts in Sevastopol and Simferopol to be able to give five big concerts in other Ukrainian cities.
Earlier, the Ukrainian Ministry of Culture published an additional list of 83 Russian and world cultural figures who, according to the authorities, are creating a threat to Ukraine's national security.
Ukraine's stop-list for cultural figures includes film directors Karen Shakhnazarov and Pavel Lungin; musicians Alexander Rozenbaum, Sergey Penkin; Nikolay Rastorguyev; actors Vasily Lanovoy, Valentin Gaft, Oleg Tabakov, Valentina Talyzina, Valentina Telichkina, Natalya Varley as well as singers Lev Leshchenko, Joseph Kobzon, etc.
The blacklist also includes American musician Fred Durst, the head of American rock group Limp Bizkit; boxer Roy Jones Jr., and others.
The list was drawn up on recommendations from the SBU and in execution of requirements of the law on protection of Ukraine's information radio and television space.