Ukraine gets $266 mln from U.S. over two years - Pyatt
The United States has provided Ukraine with military equipment and conducted training worth $266 million over more than two years, U.S. Ambassador to Ukraine, Geoffrey R. Pyatt, wrote in his blog for the Ukrainska Pravda online newspaper.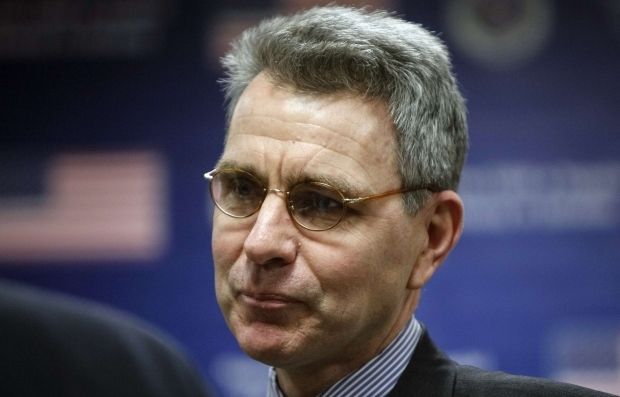 REUTERS
Since 2014, the U.S. has provided equipment and training for the Ukrainian military worth more than $266 million, Pyatt wrote. The aid was provided to help the Ukrainian forces improve border control and border security, act more efficiently and more safely, protect Ukraine's sovereignty and territorial integrity, according to the U.S Ambassador.
Read alsoU.S. provides military field hospital to UkraineThe diplomat stressed that during his visit to Khmelnitsky, where the U.S. troops from the 10th Special Forces Group are training Ukrainian special operations forces as part of the Joint Multinational Training Group – Ukraine, he had once again been reassured that the Ukrainian army sought to follow the path of reform, toward the European institutions, toward creating the army and the special operations forces under NATO standards.
Pyatt said the U.S was very proud to be part of this project.
If you see a spelling error on our site, select it and press Ctrl+Enter