Statue of Lenin damaged in Donetsk
"A statue of Lenin on the eponymous square in the center of Donetsk was damaged," the agency said. Head of Donetsk's Voroshilovsky district administration Vladislav Latyntsev said that the statue was damaged as a result of an explosion. Latyntsev noted that the explosive device was planted near the statue by a sabotage group, TASS wrote.
The self-proclaimed Donetsk People's Republic (DPR) defense ministry spokesman Eduard Basurin said the explosion was carried out by a terrorist group. "I heard that two men were spotted bringing something to the statue and running away," Basurin said.
No one was injured in the explosion, the defense ministry spokesman noted.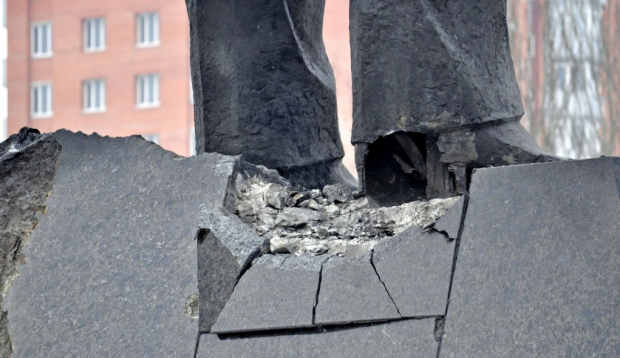 Donetsk News Agency