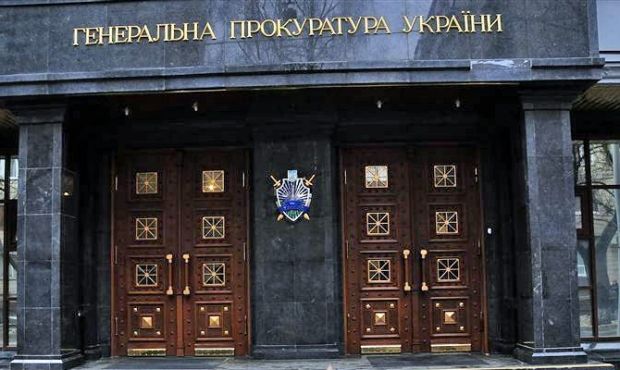 The PGO assures it won't allow under any circumstances the closure of the Ivanyushchenko case / Photo from 2000.ua
"The PGO has not terminated legal action against Yuriy Ivanyushchenko and doesn't plan to under any circumstances," he said while commenting on reports that Kyiv's Solomyansky district court on January 27, 2016, ruled to close the Ivanyushchenko case within three days because of "the prosecutor's inaction."
"The said person is presently suspected under Part 3 of Article 368-2 and Part 5 of Article 191, and is on the international wanted list," Kutsenko said.
The Solomyansky district court's ruling cited by Ivanyushchenko's lawyer has not yet entered into force, the prosecutor added.
"In our opinion, it is not lawful and was taken with a gross violation of the laws. Thus, it was appealed by the prosecutor's office," Kutsenko said. In his words, the appeal was lodged with Kyiv's Court of Appeals, but he did not mention the exact date.
"According to the state register of pre-trial investigations, the legal action continues. And none of our prosecutors will take a decision to close it," he added.
According to Kutsenko, there were two criminal cases originally opened against Ivanyushchenko, which were later merged into one – the suspect is wanted within this case, which was cited by the lawyer as closed.
"This action is on with Interpol's Red Notice filed as part of it," Kutsenko said.
"Believe me – whichever decision has been taken [by court] – nothing prevents from re-opening criminal proceedings on other counts," he said.
"The Prosecutor General's Office will not allow under any circumstances the closure of the Ivanyushchenko case," he assured.
Chief of the PGO special investigations department Serhiy Horbatiuk in turn assured Member of Parliament, former investigative journalist of Ukrainska Pravda Serhiy Leshchenko that "the prosecutor's office isn't going to play that game" and it appealed against the court's ruling.
"At the same time, a request was sent to the court, asking to explain the legal position of the judge who decided to close the case," Leshchenko wrote on Facebook.
According to Leshchenko, "none of the judges of Kyiv's Pechersky district court wanted to tackle Ivanyushchenko's complaint and his case was transferred to Kyiv's Court of Appeals to change jurisdiction," and then they "found judge [Oleksandr] Bobrovnyk from Kyiv's Solomyansky district court."
This was Ivanyushchenko's new attempt to get rid of European sanctions under which his assets were frozen, Leshchenko wrote.