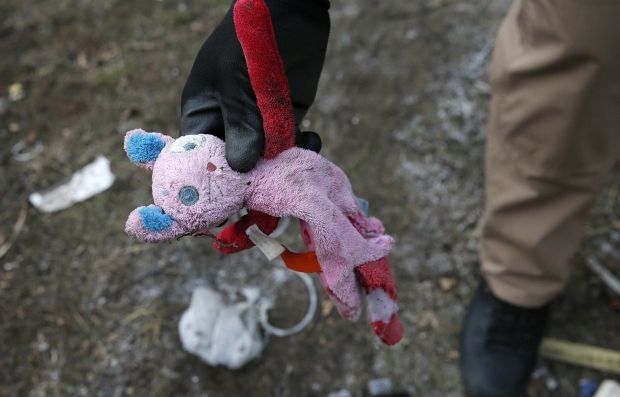 REUTERS
The organization added that some 215,000 children have been internally displaced by the armed separatist insurgency that erupted in 2014 following the pro-democracy protests in Kyiv that led to the overthrow of Kremlin-backed Ukrainian President Viktor Yanukovych, DW reported.
"Two years of violence, shelling and fear have left an indelible mark on thousands of children in eastern Ukraine," said Giovanna Barberis, UNICEF's representative in the country.
"As the conflict continues, we need to reach these children urgently to meet their physical as well as psychological needs," Barberis added.
According to the report, at least 20 children have been killed and 40 injured in the conflict, including 28 casualties resulting from mines and unexploded ordnance in 2015.
"UNICEF calls all parties to the conflict in Ukraine to ensure safe movement and unhindered humanitarian access to help children in need," Barberis added.
About 9,000 people have died in Ukraine's civil war. Russia has been accused of supporting the separatists, though officials in Moscow deny the allegation.