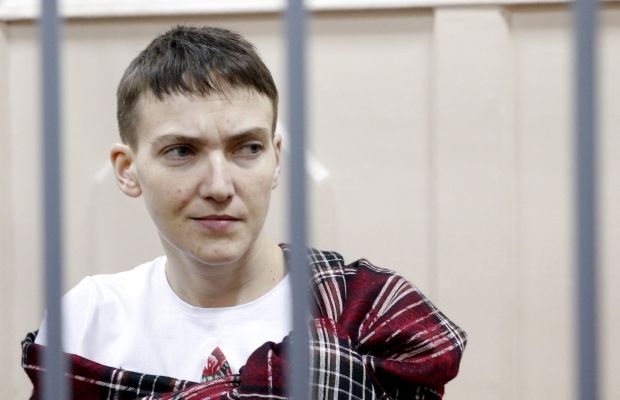 REUTERS
Earlier, he said that Savchenko would make her last plea in court on March 3.
Prior to this, Savchenko's lawyers suggested that the verdict against their client could be announced on March 8.
UNIAN memo. Nadia Savchenko was abducted by Russia-backed militants in Donbas last summer, and then illegally transferred to Russia, where she was charged with complicity in the death of Russian journalists. However, the defense claims she couldn't have been involved in this crime as she had been captured before the journalists were killed.
Savchenko is being accused of murder and also of attempted murder, according to the PGO statement. The Investigative Committee of the Russian Federation also accused Savchenko of illegal border crossing.
On December 17, a Russian-based Donetsk city court in southern Russia's Rostov region extended the arrest of Savchenko until April 16, 2016.
After that, she went on hunger strike – the third one since her arrest.