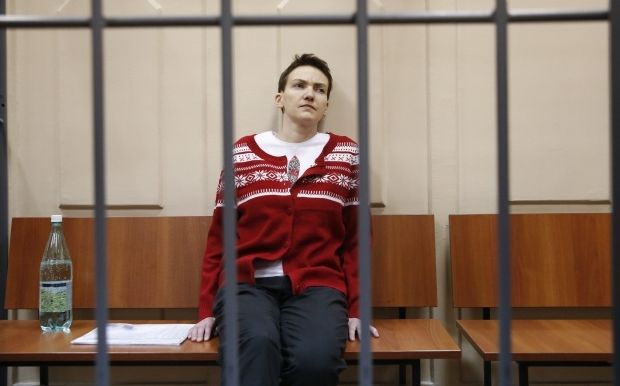 REUTERS
Nadia will take this step if she is not extradited to Ukraine after the verdict in a Russian court.
Savchenko has been on hunger strike for more than 60 days, and if she is not returned home in ten days after the verdict, she will refuse to eat and drink.
As UNIAN reported earlier, the verdict date against Ukrainian pilot, MP and member of the Ukrainian delegation to PACE Nadia Savchenko, who is illegally detained in the Russian Federation, will be announced in a Russian-based Donetsk city court in southern Russia's Rostov region on March 3.
Savchenko is being accused of murder and also of attempted murder, according to the PGO statement. The Investigative Committee of the Russian Federation also accused Savchenko of illegal border crossing.