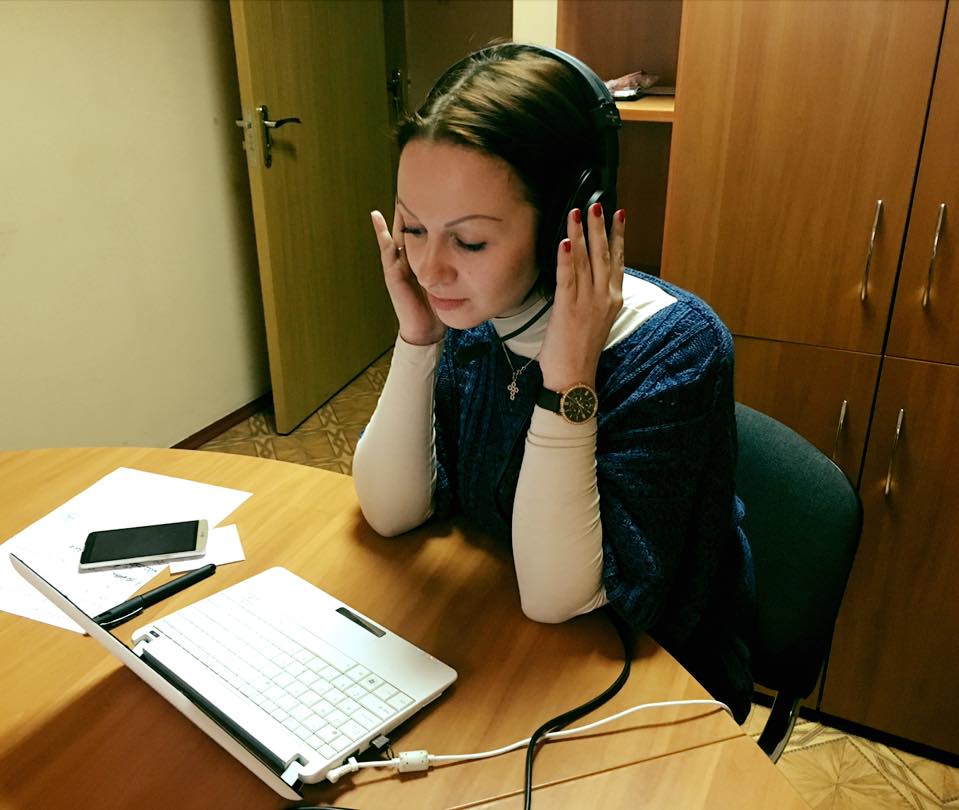 The project is funded by Spirit of America / Photo from ArmyuaFM
"Our radio will be broadcast via the svoeradio platform. Listeners first need to visit svoeradio.com and choose ArmyuaFM," ArmyuaFM reported.
The test mode offers music and news. The radio station began its first broadcast with the Ukrainian anthem at 06:00 in the morning on March 1. Its slogan is "To inform. To Hear. To Support." Users of mobile devices will be able to download mobile apps to listen to the military radio.
"Every hour there will be the news section and a lot of good music," the report said.
The station is expected to offer from 10 to 15 radio programs, including Ukrainian music top charts, a Stop Fake program, a program about contemporary Ukrainian music, and a program with songs about the Anti-Terrorist Operation (ATO). Foreign music will account for 50%, Ukrainian music for 40%, and the share of Russian-language songs will be 10%.
The radio station is expected to become a channel of communication between ATO soldiers and civilians; it will also be used for the feedback from and for the Ukrainian military.
"It is unique and different because this radio is managed by the military and for the military," advisor to Ukraine's Defense Minister Oleksiy Makukhin said.
According to the initiators of the project, demand for the military radio was high in the ATO zone as only Russian radio stations are available there.
This is a project of the Ukrainian Defense Ministry's Central Television and Radio Studio, and it is funded by Spirit of America.
The founders of the radio station say that in addition to the online radio they plan to launch an FM radio mode, thus they have already applied for radio frequencies. The first three towns in the area close to the ATO zone where the FM radio will be available are Volnovakha, Kostiantynivka and Artemivsk.
As soon as the frequencies have been allocated, the radio transmitters will start working in the three towns, as all the needed equipment has already been bought.