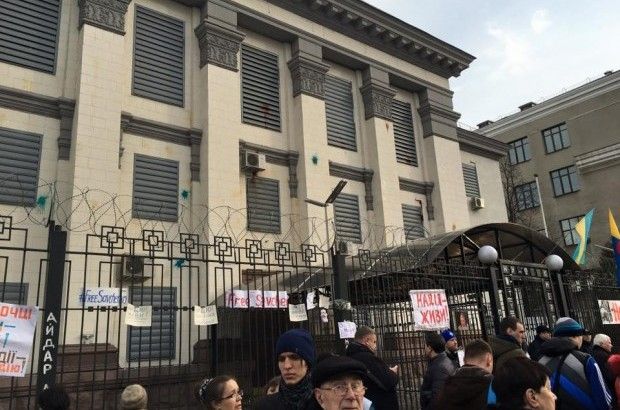 Russian Embassy / facebook.com/igor.mosijcuk
It is reported that the protesters demanded the release of the hostages, as well as to break economic relations with the Russian Federation.
The policemen, who stood nearby, did not react to the protesters throwing eggs at the embassy building.
As UNIAN reported earlier, people in camouflage smocks, wearing facial masks, armed with baseball bats, attacked vehicles of the Russian embassy in Kyiv the night to Sunday.