NABU finishes investigation of case initiated by Abromavicius
The National Anti-Corruption Bureau of Ukraine (NABU) Thursday has completed the pre-trial investigation of a case regarding wrongful influence exerted by Executive Director and Acting Deputy Chairman of the Management Board of Naftogaz of Ukraine Andriy Pasishnyk on Ukrainian Minister of Economic Development and Trade Aivaras Abromavicius, according to the NABU's press service.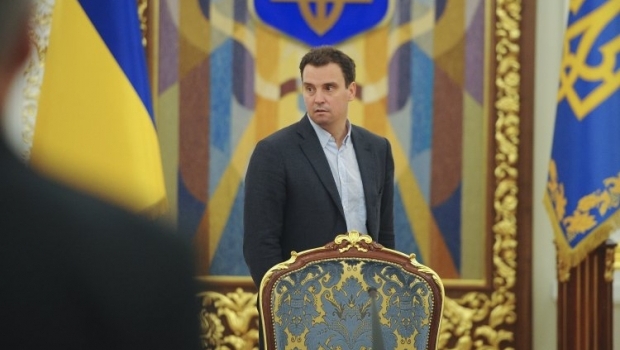 Photo from UNIAN
The case was opened under Part. 1 of Art. 344 of the Criminal Code of Ukraine on charges of interfering in the minister's work to prevent him from executing his duties and to have an unlawful decision adopted.
It is reported that the NABU investigators have informed suspect Andriy Pasishnyk about the completion of the pre-trial investigation and the provision of access to the case file.
Read alsoPasishnyk "on leave" until NABU investigation completeCurrently, the defense is familiarizing with the materials, according to the press service. After that, the indictment will be forwarded to court.
At the same time, the NABU reported that the pre-trial investigation continues with regard to criminal proceedings initiated at the minister's request under Part. 2 of Art. 364 of the Criminal Code of Ukraine regarding the exertion of pressure on him by certain Ukrainian MPs.
As UNIAN reported earlier, Pasishnyk was suspended from his duties for the period of investigation in February 2016 following accusations against him by ex-Economy Minister Aivaras Abromavicius who claimed that people from the Presidential Administration attempted to impose Pasishnyk onto the post in the ministry responsible for oil and gas industry.
In a comment, Pasishnyk stated that he decided to withdraw his nomination for the post of deputy economy minister.
On February 8, MP from Bloc of Petro Poroshenko (BPP) and former journalist Serhiy Leshchenko published screenshots of a messenger chat allegedly between Abromavicius and Pasishnyk revealing that the latter`s nomination was lobbied by Ihor Kononenko, deputy head of BPP faction.
The NABU have opened criminal proceedings at Abromavicius' request.
If you see a spelling error on our site, select it and press Ctrl+Enter