Ukraine recovers four paintings stolen from Dutch museum
The SBU Security Service of Ukraine has found four paintings by Dutch artists of the seventeenth and eighteenth century, stolen in 2005 from a museum in the town of Hoorn in the Netherlands, according to the SBU press service.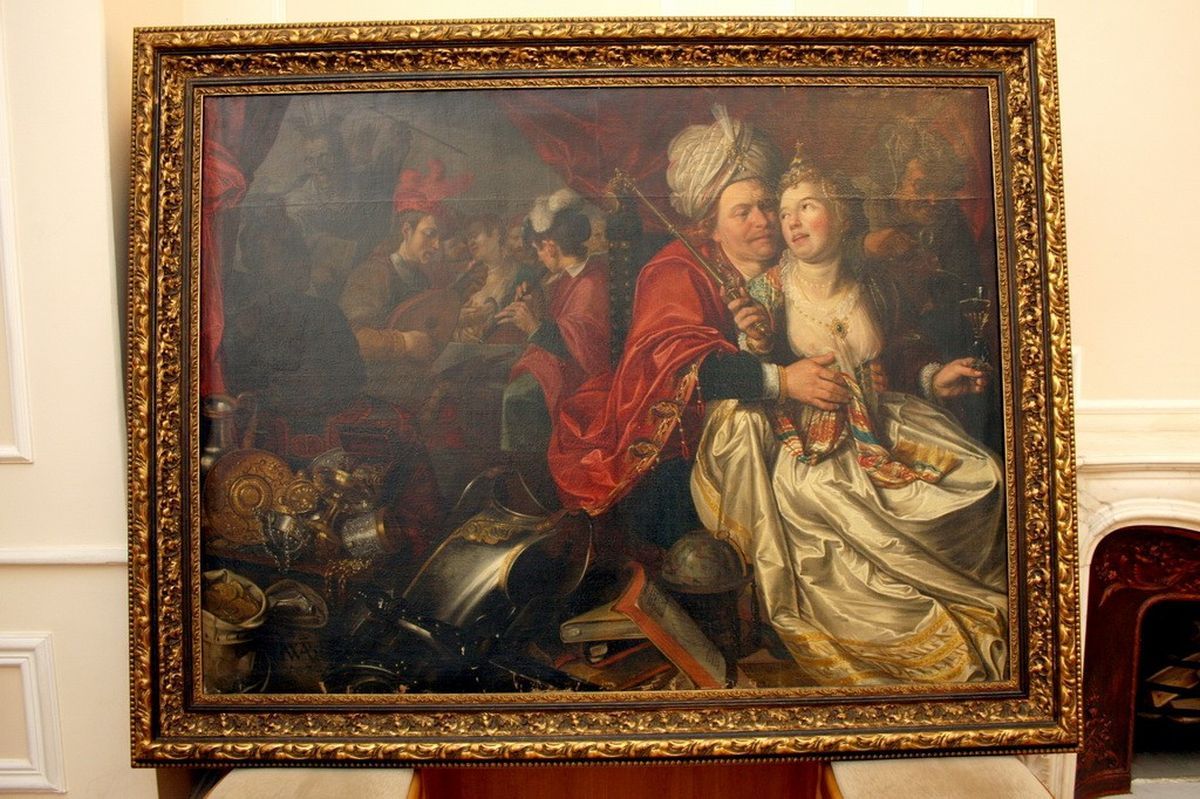 ssu.gov.ua
After receiving the request from the Dutch law enforcement officers SBU worked thoroughly to verify information on paintings being stored in Ukrainian territory, according to SBU head Vasyl Hrytsak who spoke at a joint briefing with Foreign Minister Pavel Klimkin and Ambassador of the Kingdom of the Netherlands in Ukraine Kees Klompenhouwer on Thursday.
"A special operation has been conducted in ten regions of Ukraine for four months," he said.
ssu.gov.ua
The SBU noted that the security officers first established the location of two paintings stolen from a museum. Works of art were found by the SBU a week before the Dutch referendum on Ukraine-EU Association Agreement. According to Hrytsak, disclosure of this information might have influenced the outcome of the Dutch vote, but publicity would have hindered further operation. Another two paintings were found on April 14, exactly on the day the briefing was held.
Read alsoDutch museum asks Ukraine authorities to help return stolen picturesThe probe revealed that one of the transnational organized criminal groups, which included members from Donbas, was involved in this crime. The head of the Security Service of Ukraine vowed that the operation to find the rest of the stolen paintings will continue.
Read alsoStolen Dutch paintings found in house of Yanukovych's allyOf the 20 paintings still missing, some are known by the SBU to be in territory controlled by pro-Russian separatists, others "might be in Russia," Hrytsak said, according to Reuters.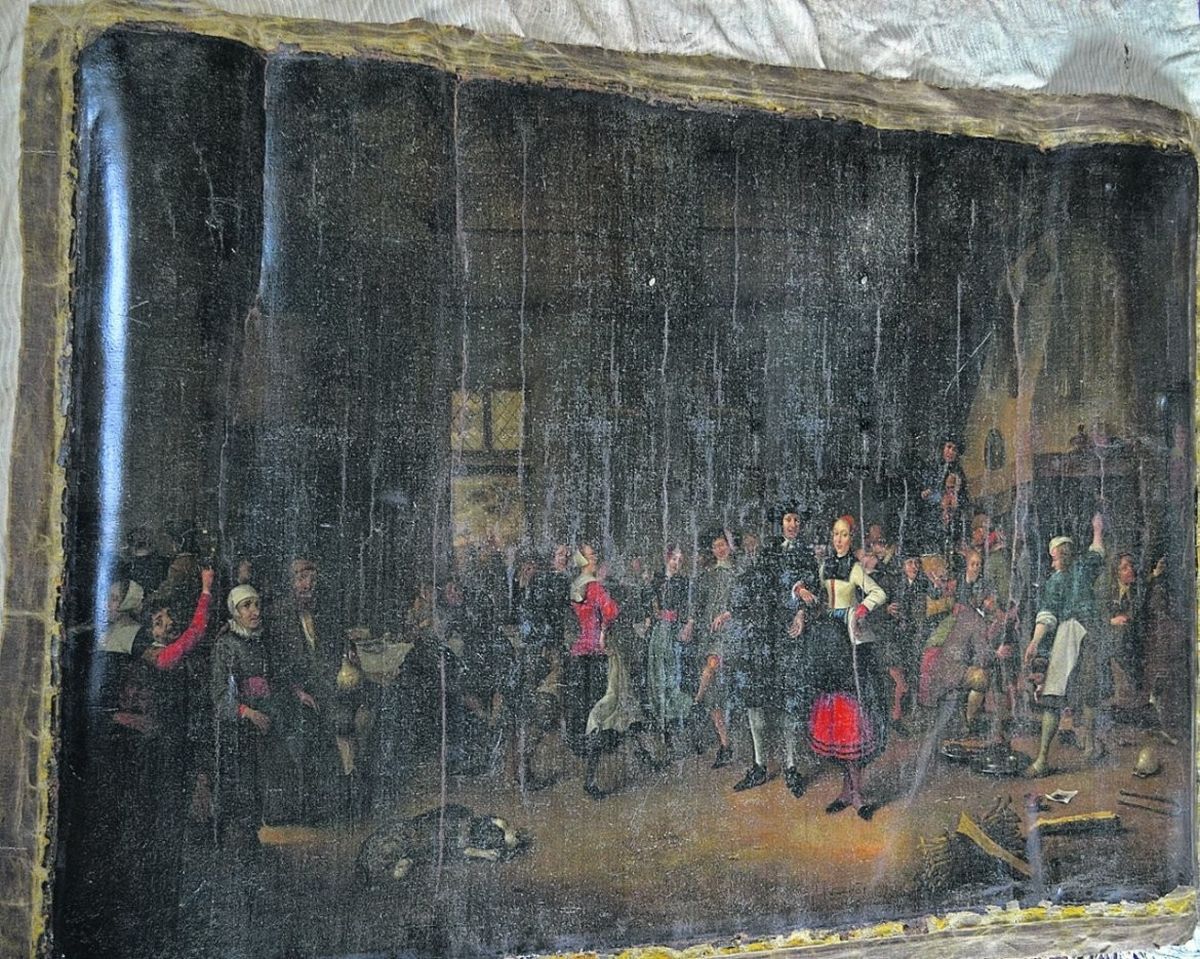 ssu.gov.ua
"Thanks to the Security Service and its chairman, Vasyl Hrytsak for these four recovered Dutch paintings. Ukraine has fulfilled the promise. There has been a thorough search, and the first several paintings have been found," said Ukraine's Foreign Minister Pavlo Klimkin.
All the pictures will be returned to the Dutch museum according to the regulations of international law.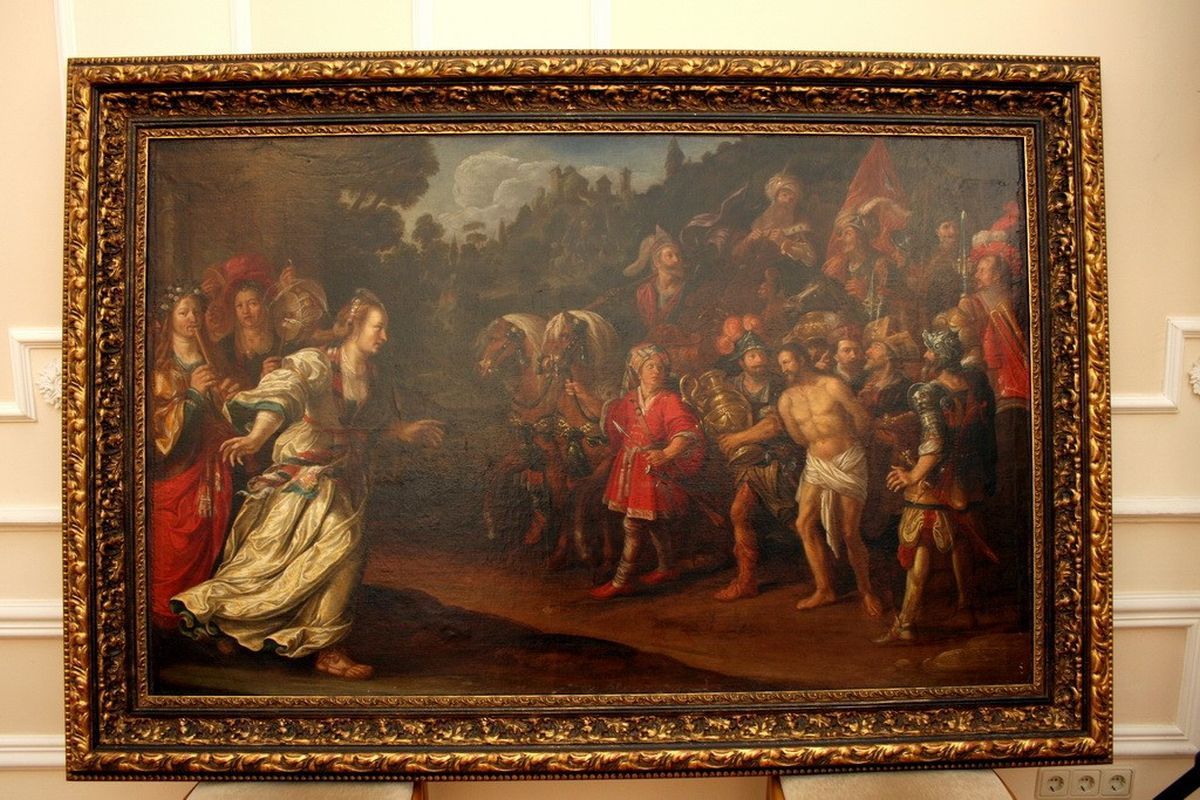 ssu.gov.ua
Kingdom of the Netherlands Ambassador to Ukraine Kees Klompenhouwer expressed gratitude to the SBU for its effective work and noted the importance of international law enforcement cooperation in the investigation of high profile crimes.
As UNIAN reported earlier, a total of 24 paintings and silver antiquities worth almost EUR 10 million had been stolen from the museum in Hoorn (the Netherlands).
If you see a spelling error on our site, select it and press Ctrl+Enter