Savchenko's lawyer Novikov says Nadia on drip, condition critical
Nadia Savchenko's lawyer Ilya Novikov says his client has been put on a drip after her sister, Vira Savchenko, managed to persuade her into having intravenous infusions, but Nadia's condition is critical, she's completely exhausted.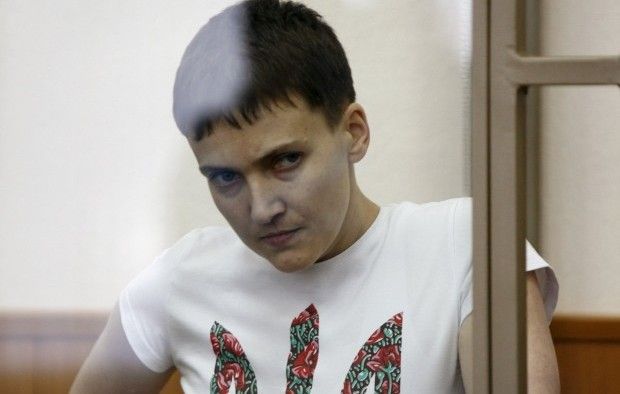 REUTERS
"If Nadia's sister, Vira, had not persuaded her yesterday into agreeing to the infusions, her condition would be extremely critical. She is completely exhausted," Novikov told a TV channel.
Vira Savchenko confirmed in the air on Ukraine's 112 channel that Nadia was having intravenous infusion drips. "But the veins are so fragile that they break," she said.
Novikov says on Monday there will be a better understanding of prospects for Nadia's exchange for two Russian officers, Alexander Alexandrov and Yevgeniy Yerofeyev, who are on trial in Ukraine.
Read alsoProsecutors request 15 years in prison for Russian GRU officersIn his words, there are "more or less reasonable ground to think she might hold on for a few more days until we have a better understanding of prospects for her swap."
If you see a spelling error on our site, select it and press Ctrl+Enter