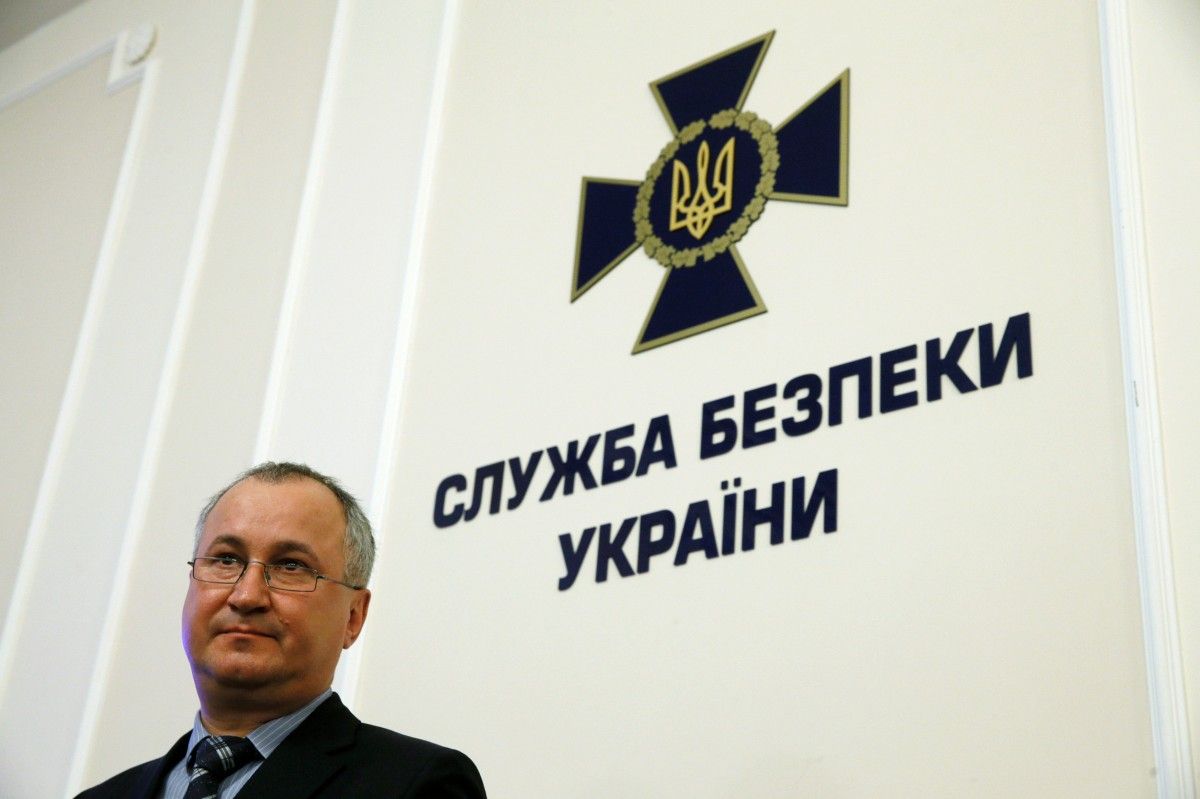 REUTERS
SBU chief Vasyl Hrytsak told Euronews the 25-year-old detainee says he was ready to carry out terrorist attacks in France. "He is unhappy about a lot of things," he said.
"He says he is a member of an organization. He does not look like a straightforward weapons smuggler," said Hrytsak.
French investigators say they now think the suspect was more likely to have been involved in arms smuggling than terrorism.
France has requested Kyiv's cooperation, according to the report.
The case has been handed to the office of the prosecutor in Nancy, near the suspect's home in eastern France, rather than to the national anti-terrorism unit and the Paris prosecutor.
This is being read by some as a sign that French officials doubt terrorism as a motive.
Hrytsak said the detained French national spoke out against mass immigration, the spread of Islam and globalization.
The SBU head said he also talked of plans to carry out 15 attacks on Jewish and Muslim places of worship as well as government buildings during the European football tournament that runs for a month until July 10.
As UNIAN reported earlier, the Security Service of Ukraine prevented terrorist attacks at UEFA EURO-2016 in France, having arrested a French national at the Ukrainian-Polish border with a cache of explosives, grenade launchers and Kalashnikov rifles.
SBU chief did not rule out a Russian trace in the criminal activity of the arrested perpetrator.