REUTERS
The aircraft was shot down two years ago, July 17, 2014, near the town of Torez in Donetsk region, by the pro-Russian terrorists was shot down Malaysia Airlines aircraft company Boeing-777, flying from Amsterdam - Kuala Lumpur.
The plane was downed by a Buk anti-aircraft missile system.
All 298 people on board, including 80 children, were killed in a crash. Most of the victims – 194 passengers – were Dutch citizens, 38 – the citizens of Australia.
The airplane crashed in an area that is controlled by pro-Russian militants.
The bodies moved to the Netherlands for identification and examinations.
Ukraine delegated the investigation the Netherlands. Malaysia submitted to the UN Security Council a draft resolution on the establishment of an international tribunal to investigate the crash.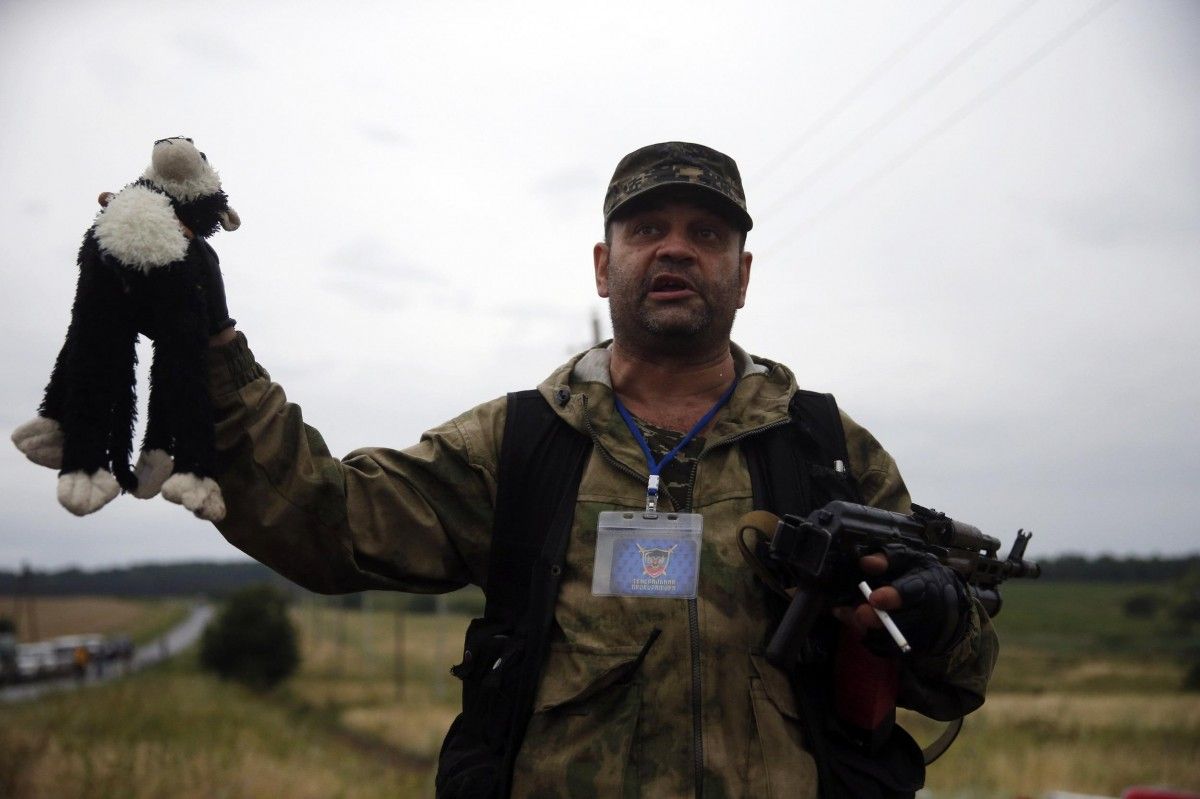 REUTERS
In order to investigate the tragedy, the Joint Investigation Team (JIT) was set up August 7, 2014, which included prosecutors and other law enforcers from Ukraine, the Netherlands, Belgium, Australia, and Malaysia, as well as Eurojust officials.
Read alsoMH17 probe at "very advanced stage": investigatorsThe Dutch Safety Board October 13, 2015 issued a report on the causes of the MH17 crash.
It revealed that the passenger jet was shot down by a Buk anti-aircraft missile system.
Later, the expert and investigative journalism group Bellingcat, which conducts war-related research effectively using open sources, has compiled a list of those involved in the MH17 downing. The list includes 20 Russian military.
It was established that it's the Russian soldiers from the Kursk region-based 53rd air defense missile brigade of the armed forces of the Russian Federation, who are involved in shooting down a Boeing-777 of Malaysia Airlines. Among those on the list is Sergei M., the brigade commander. There are also references to Dmitry T. and another nine lieutenants, who on the day of the crash were inside the specific Buk launcher, which was identified by Bellingcat as the one that made a fatal shot.
Ukrainian President Petro Poroshenko wrote on Twitter: "Ukraine remembers each victim of the MH17 tragedy. Terrorism is unacceptable in any form and the perpetrators of this crime must be punished."
Ukraine remembers each victim of the #MH17 tragedy
Terrorism is unacceptable in any form and the perpetrators of this crime must be punished

— Петро Порошенко (@poroshenko) July 17, 2016