Bellingcat publishes new photos of Russian Buk on day of MH17 downing
International journalist investigative team Bellingcat confirmed the fact of transportation of the Russian Buk missile launcher from Donetsk to Snizhne on the day Malaysian Boeing flight MH17 was shot down from the sky over Donbas, July 17, 2014.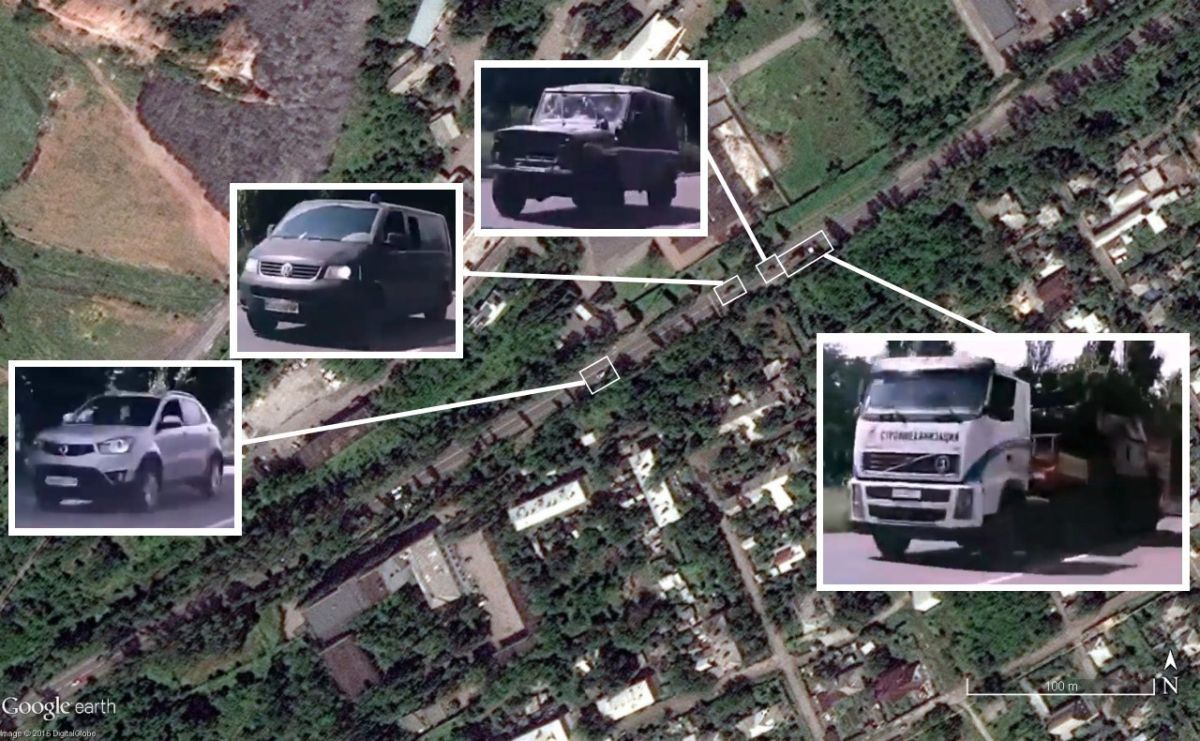 bellingcat.com
Bellingcat experts have examined some earlier published satellite imagery and photographs from an updated Google Earth's historical satellite imagery archive made at 11:08 (local time) on July 17, 2014, showing an anti-aircraft missile system Buk being hauled by a Volvo truck through the town of Makiyivka in the direction of Snizhne.
bellingcat.com
Having compared the examined images with the dash-cam video from Makiyivka, the experts noticed that the shadow cast by the Buk and the other objects, as well as the vehicles at the parking lot, match.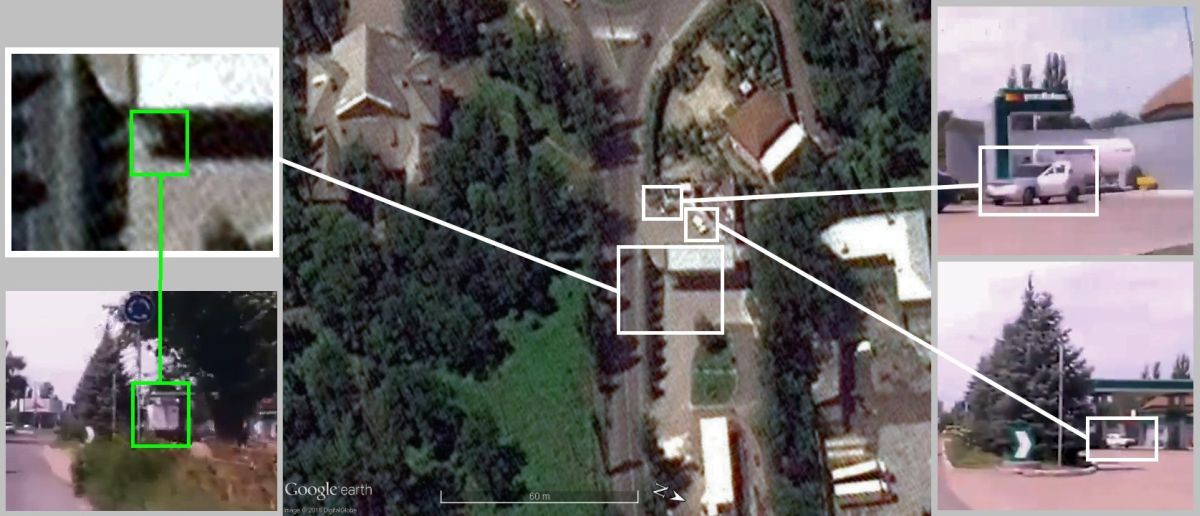 bellingcat.com
"With the updated satellite imagery, there is yet more confirmation that separatist forces transported a Buk from Donetsk to Snizhne in eastern Ukraine on the day of the downing of Flight MH17," reads the article published on Bellingcat website.
Read alsoBellingcat founder names main challenges for JIT in MH17 probeAs UNIAN reported earlier, Bellingcat had published new satellite imagery confirming Russian invasion in Ukraine.
If you see a spelling error on our site, select it and press Ctrl+Enter