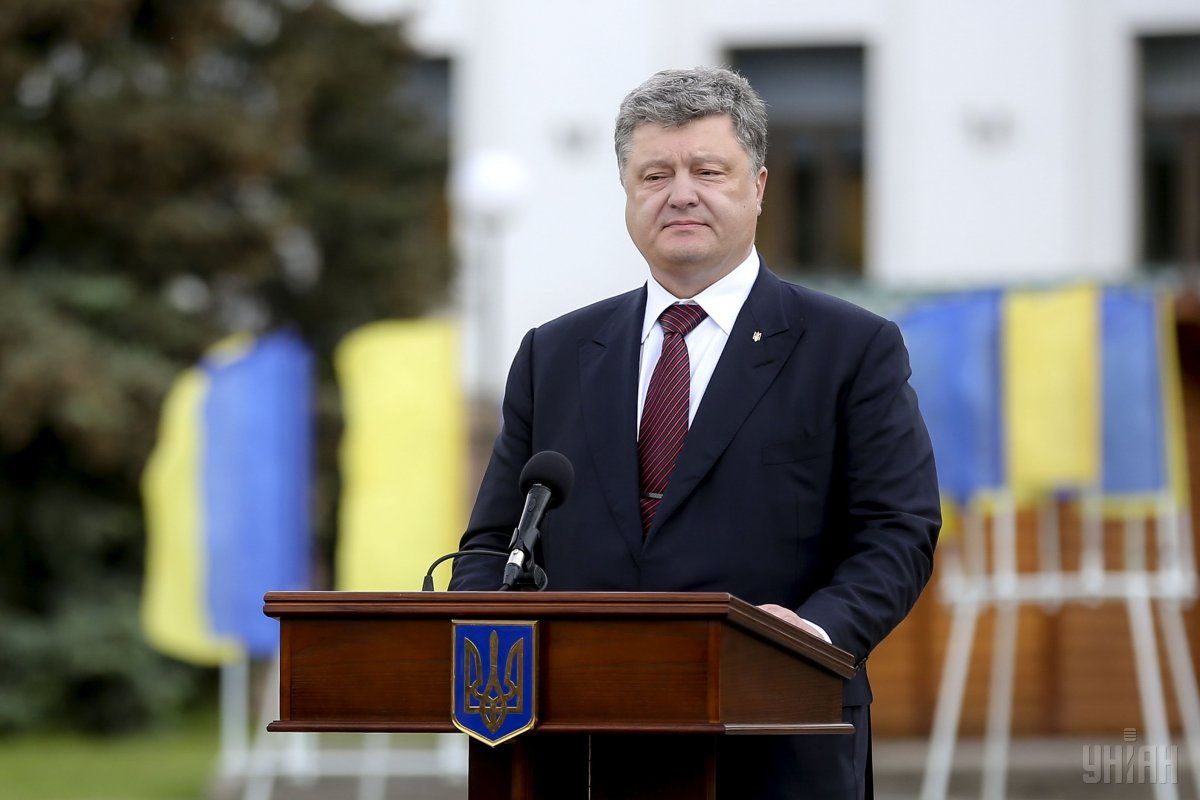 Photo from UNIAN
"I want to emphasize that the unity of Ukraine and consolidation of the Ukrainian people as a modern political nation is my priority task ... I am convinced that we will not be forgiven if we do not use this moment of unity of Ukrainians to heal wounds inflicted on the society by so-called politicians, that are artificially chipping away at it," Poroshenko said during the "Ukrainians of the world for Ukraine" cultural ceremony, dedicated to the Ukrainian diasporas in the world and the 25th anniversary of Ukraine's independence.
The president stressed that the data of opinion polls show a "fundamental shift in the public consciousness."
"The issues of national unity, unitarity are not even the subject of discussions; the indicators are breaking with positive data. People are proud of their Ukrainian citizenship, people are also proud of the state symbols," Poroshenko stated, according to the report.