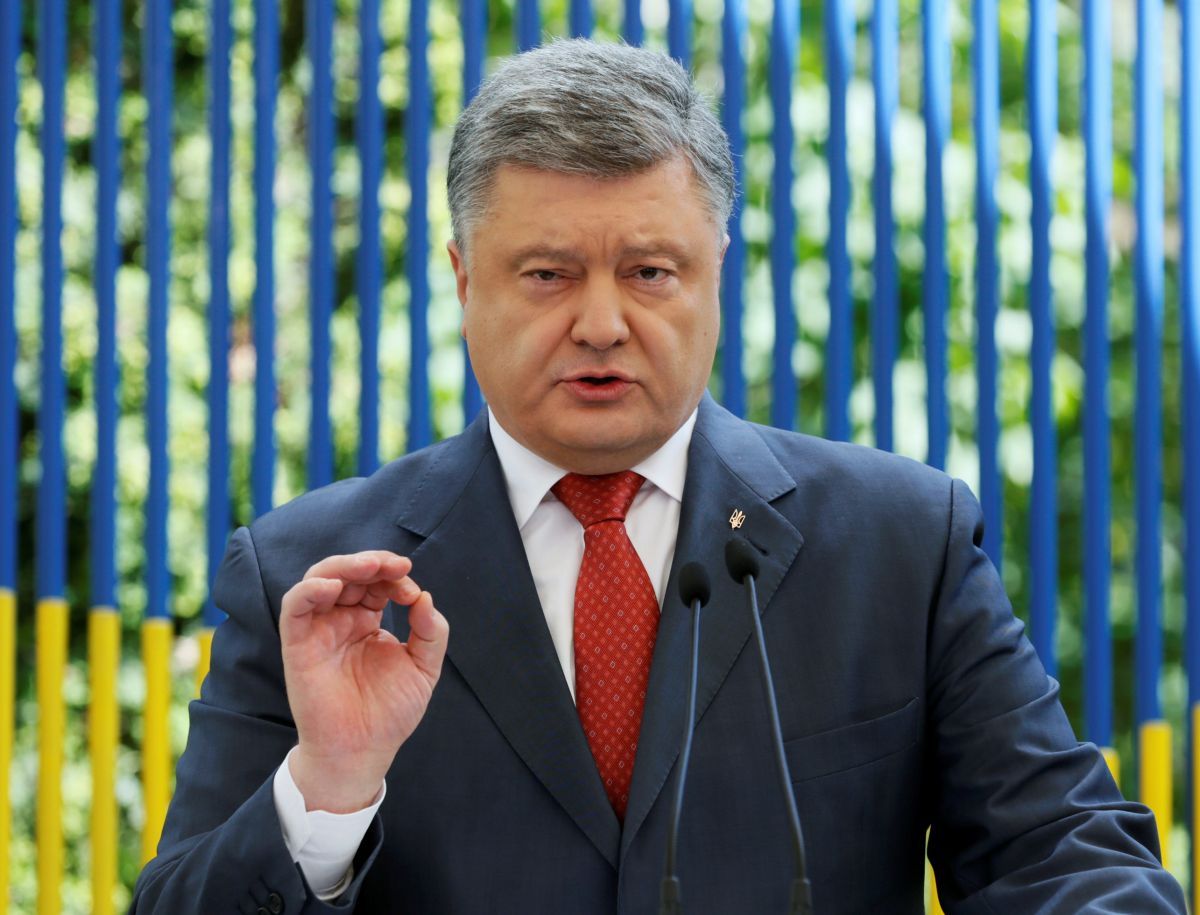 REUTERS
"It will be an extremely difficult task for us to make our flag reappear over the cities of Donetsk, Luhansk, Simferopol and Sevastopol," Poroshenko said during a ceremony to mark the raising of the national flag at Sofia Square in Kyiv, according to a UNIAN correspondent.
Ukrainian President Petro Poroshenko earlier congratulated the country on the Day of the National Flag.
"Blue-yellow color and chevrons are a symbol of the courage of our defenders," the president stated in a congratulatory message posted on Facebook.