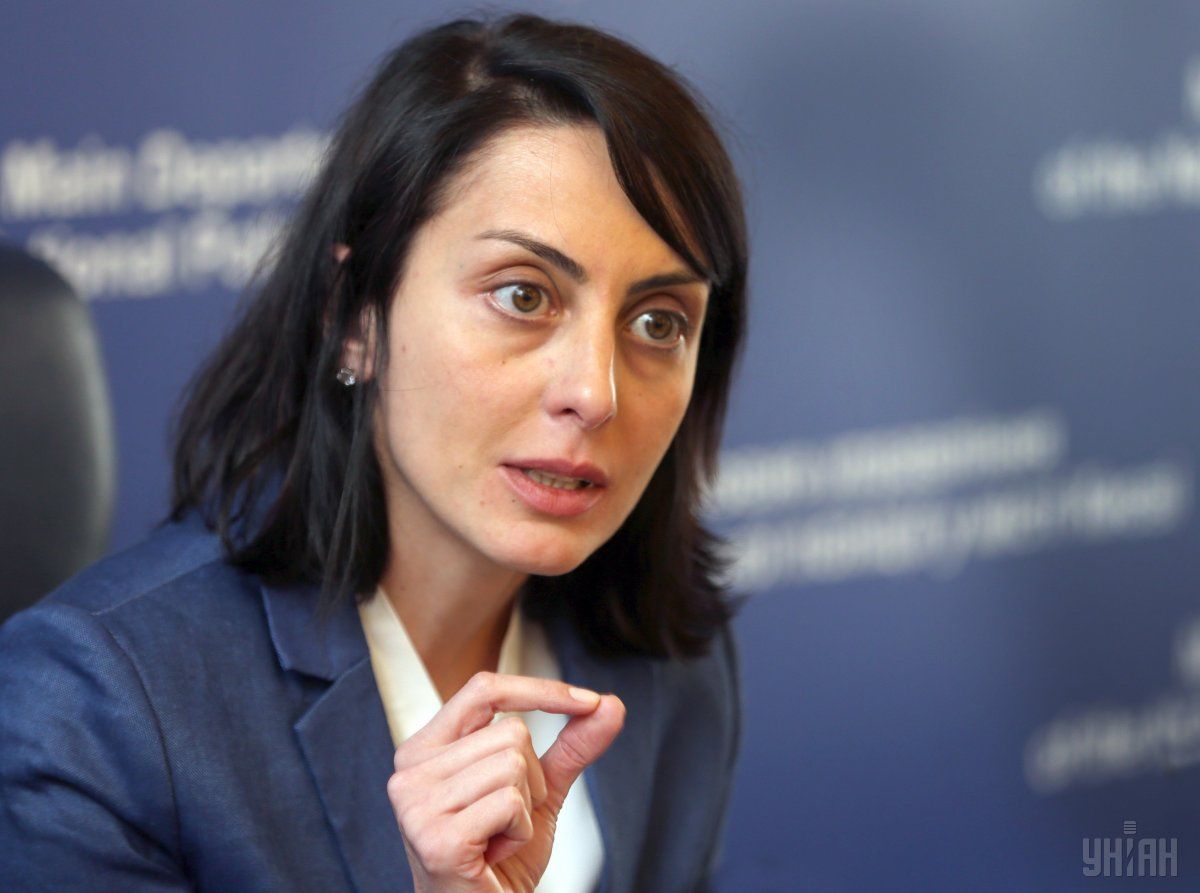 Photo from UNIAN
"About 5,600 people have been dismissed, while about 4,400 people have got promoted. We also downgraded about 4,000 officers, who had to leave their 'warm' places and shift to absolutely lower positions. So, I think we've got what to be proud of. And we're not proud of the firings but of the hirings, as we've got new people who really deserve to be in office," she has said at a press conference on the first anniversary of the introduction of Ukraine's National Police Law.
Read alsoNational Police chief Dekanoidze urges Ukrainians to trust in policeShe also said that the National Police lack professionals who should not only serve the Ukrainian people but also help introduce modern standards.
Dekanoidze also cited statistics saying that 3,500 criminal cases were opened against public servants  in 2016 and 997 of them were convicted. Criminal charges were warranted against 463 officials from controlling agencies, she added.
Read alsoUkraine's National Police chief: "We starve on personnel"In addition, since the beginning of 2016, a total of 2,309 criminal offenses were uncovered in the budget sector. Of them, 1,187 cases are related to the state budget and 1,103 are crimes related to local and regional budgets.
"The total amount of losses [revealed] in criminal cases initiated this year is UAH 508.2 million," Dekanoidze said.