Heavy snowfalls in Ukraine leave 400 vehicles stranded, 30 trains behind schedule
Heavy snowfalls across Ukraine have left about 350-400 vehicles stranded in Ternopil, Khmelnytsky, and Ivano-Frankivsk regions, while about 30 trains are behind their schedule, according to recent reports.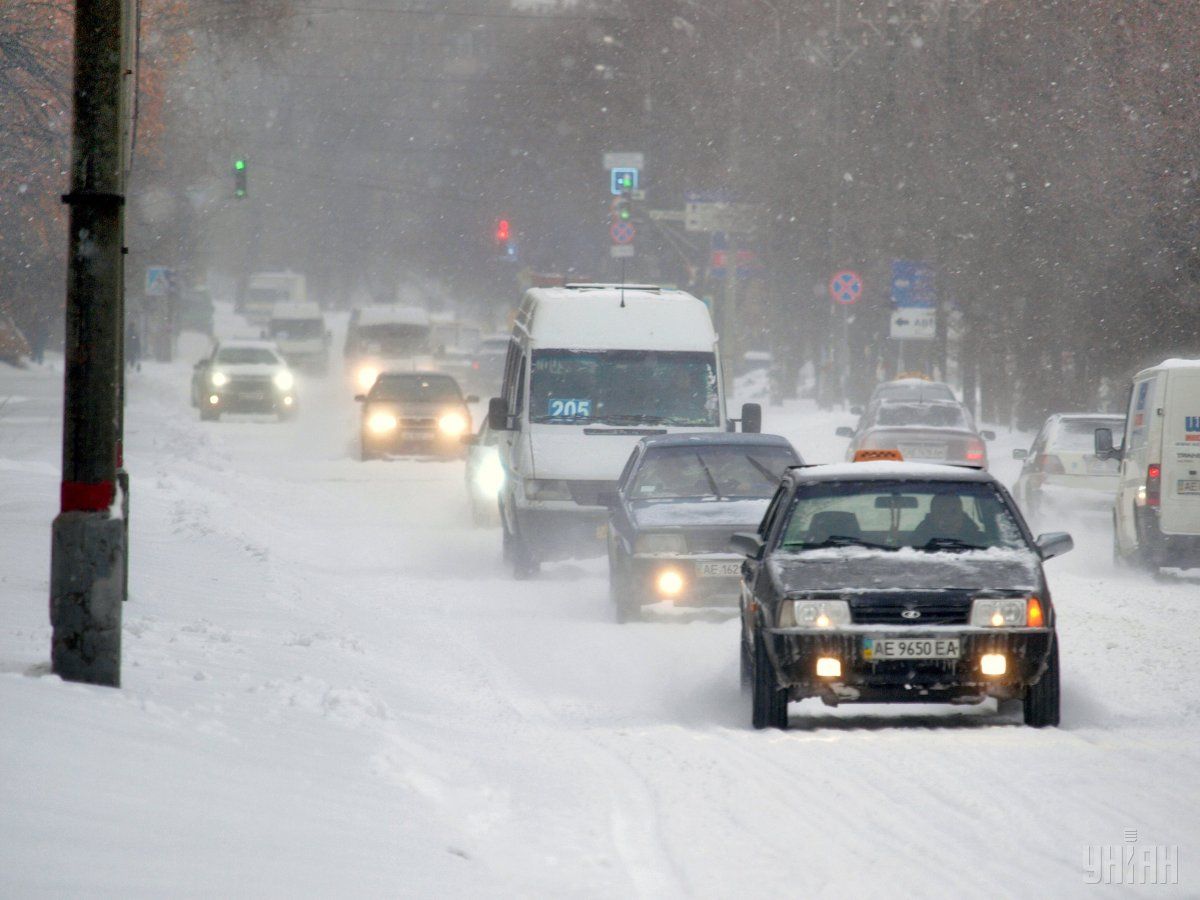 About 1,570 units of equipment are engaged in snow cleanup operations across Ukraine / Photo from UNIAN
It started to snow heavily on Sunday evening, it snowed overnight and snow depths vary from 5 to 20 cm, the operator of Ukrainian roads, Ukravtodor, has said.
Powerful equipment is being used to unblock the stranded vehicles.
Read alsoKlitschko says Kyiv to get 15 used snow removers from GermanyIn total, about 1,570 units of equipment and 2,446 road workers are engaged in snow cleanup operations across Ukraine. Units of the State Emergency Situations Service are also participating in the operations.
Ukravtodor claims that one of the problems of blocked traffic is the fact that some trucks have not had their tires changed for winter ones. Another circumstance that complicates the current traffic is the movement of vehicles "without respective measures of reaction to traffic limitations."
Traffic is now limited in Lviv, Zhytomyr, Ternopil, and Khmelnytsky regions due to heavy snowfalls.
The State Rail Transport Administration, Ukrzaliznytsia, reported that about 30 trains in Ukraine were behind their schedule as of the morning on November 14 in connection with bad weather conditions.
Ukrzaliznytsia also gave its update on snow depth: the height of snow cover in the city of Ternopil is about 60 cm and it is 35 cm high in Lviv and Ivano-Frankivsk.
Heavy snowfalls and blizzards, snowdrifts, sleet with rain and wet snow, as well as frost on the roads are forecast in Ukraine on November 14-17.
If you see a spelling error on our site, select it and press Ctrl+Enter