SBU exposes Ukrainian colonel collaborating with Russia special services
The SBU Security Service of Ukraine has held a multi-move special operation to detain Colonel of the Armed Forces of Ukraine Ivan Bezyazykov, who was released in summer 2016 after two-year captivity in the self-proclaimed Donetsk People's Republic, on suspicion of collaborating with Russian special services, according to an UNIAN correspondent.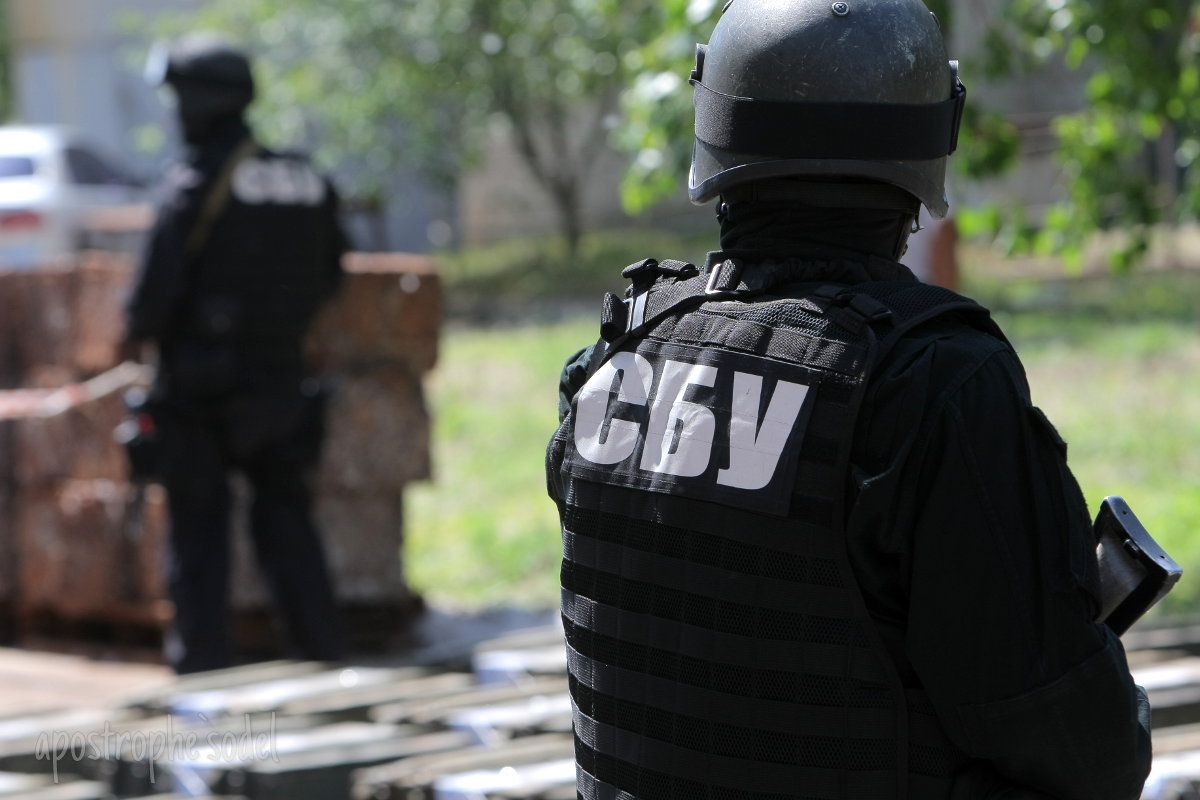 The SBU has been monitoring the colonel after his "release" from captivity / Photo from apostrophe.com
"It took us much time to gather evidence, without hastily drawing conclusions on this case. And the materials we've got on this case let us state openly, directly and firmly that Bezyazykov worked for and fulfilled tasks of the Russian special services," head of the SBU chief's staff Oleksandr Tkachuk said at a briefing on Tuesday, December 13.
Witnesses confirm that the traitor had got a Russian military uniform, service weapons, an ID card, he received a salary and used an administrative vehicle with a driver, Tkachuk said.
Witnesses confirm that Bezyazykov had a Russian military uniform / Photo from hromadske.tv
According to Tkachuk, Bezyazykov repeatedly traveled to the Russian city of Rostov-on-Don for briefings by members of the Russian special services.
"While in captivity, he would freely travel to the Russian Federation. He was seen to show off a Stechkin [automatic pistol]," the SBU officer said.
Read alsoUkrainian man tells of FSB attempting to recruit him at border check point"The traitor colonel collaborated with the intelligence structures of the [Donbas] militants controlled by the Russian special services," the SBU tweeted on Tuesday.
Donbas terrorists knew Bezyazykov under such noms de guerre as "Louise," "Uncle Vanya," "Colonel," "Ivan Nikolayevich."
Read alsoUkrainian pilot sentenced to 12 years for spying for RussiaWhen asked when the colonel began to work for the Russian intelligence services, Tkachuk said the information was being verified. "We do not rule out any versions as for the period when Bezyazykov was working for the Russian special services," he said.
Tkachuk also said that Bezyazykov had attempted to apply for a job, which does not match his field of knowledge, at a military facility where there is much information the Russian special services are interested in.
However, after his "release" from captivity, the SBU had been monitoring the colonel and prevented his employment, which could do harm to the state.
The SBU opened criminal proceedings under Part 1 of Article 258-3 (participation in a terrorist organization) of the Criminal Code of Ukraine. The detainee was informed he was given suspect status.
If you see a spelling error on our site, select it and press Ctrl+Enter