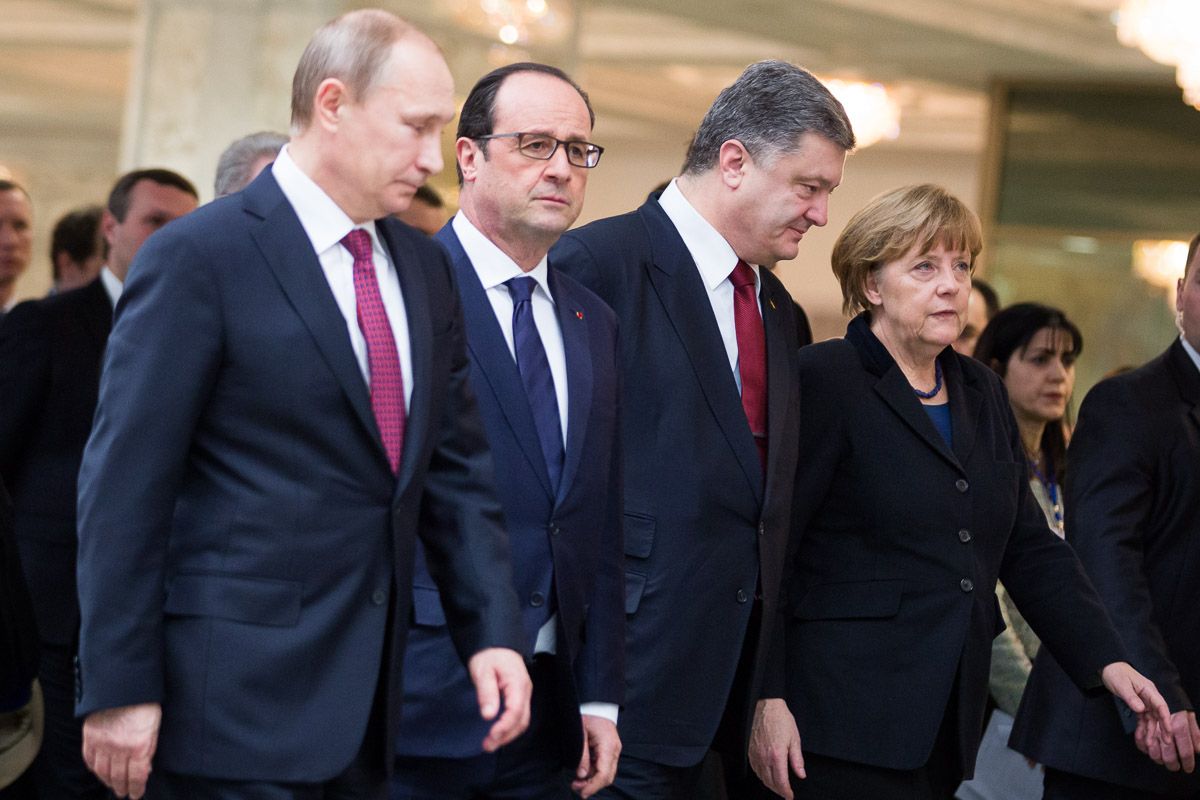 Normandy Four leaders / Photo from undeskanzlerin.de
According to the findings, 20.8% see that holding a referendum on the status of the occupied areas and, irrespective of its outcome, implementing the decision to be taken by people at the referendum is a solution to the crisis.
However, 12.7% of respondents believe the best solution is to isolate the occupied areas along with freezing the conflict.
At the same time, 9.8% of respondents support the idea of mobilizing the population to liberate the occupied areas by military means.
Read alsoRed Cross brings over 300 tonnes of humanitarian aid to occupied DonbasSome 2.1% suggest other options to resolve the Donbas crisis, another 7.7% found it difficult to answer the question.
The poll was conducted from November 24 to December 2 by two sociological services - the Socis Center for Social and Marketing Research and the Rating Sociological Group.
They interviewed 4,000 respondents aged above 18 in all regions of Ukraine (excluding the population of Crimea and uncontrolled regions of Donetsk and Luhansk regions).
The margin of error is no more than 1.5%.