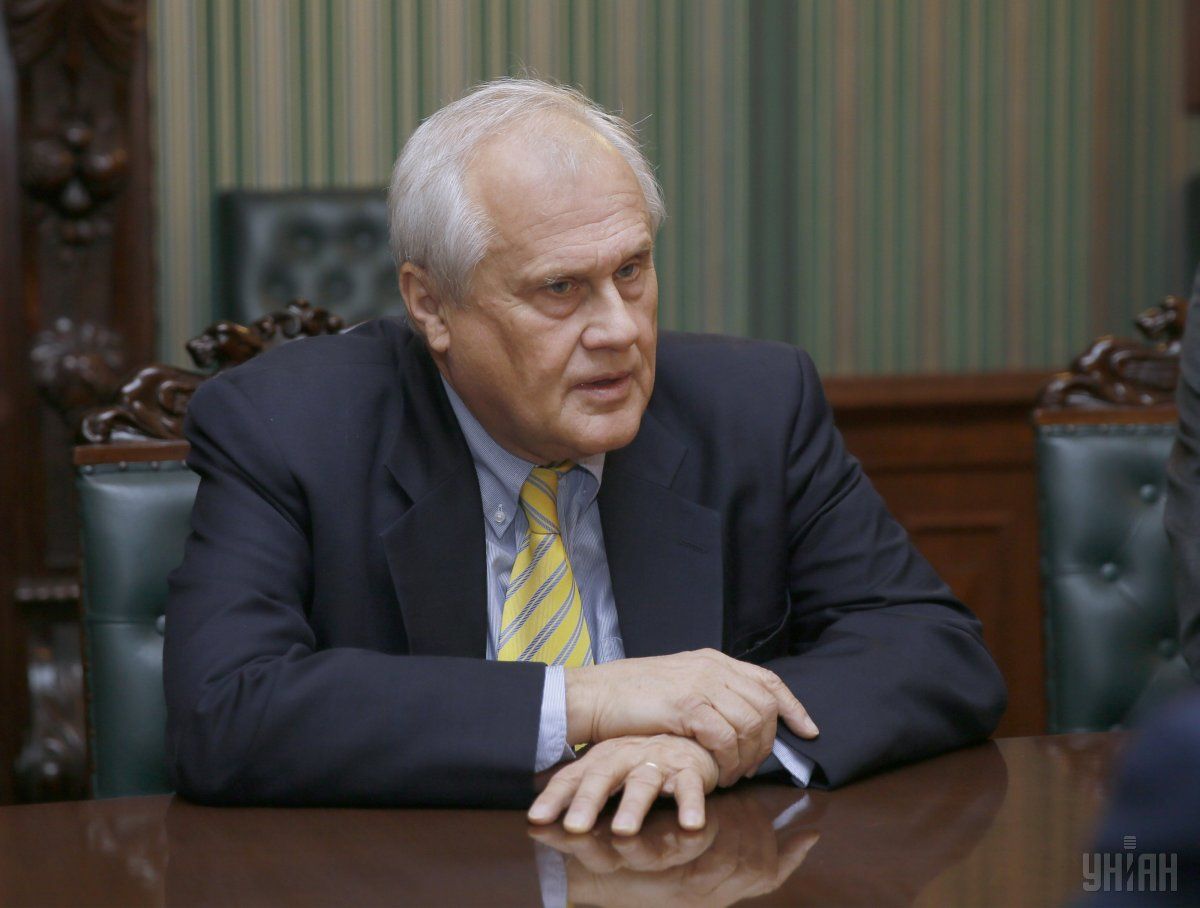 Photo from UNIAN
The "all-for-all" exchange remains on the agenda of the Minsk peace talks, he said at a briefing after a TCG meeting in Minsk on Wednesday, which was broadcast by TV Channel 112 Ukraine.
"The problem is, I would say, that in the end the parties must agree on the final, verified lists consisting of those persons who should be released," he said.
Read alsoLast survived defender of Donetsk airport freed after almost two years' captivity (Photos)Yet, he declined to elaborate on which of the parties to the Minsk peace talks had been blocking the POW exchange.
"The 'all-for-all' [exchange means that] it is necessary to know how many [captives] each side holds. Then they all could be swapped one for another," Sajdik said.
As UNIAN reported earlier, Ukrainian members of the Trilateral Contact Group's humanitarian subgroup suggested at a meeting in Minsk on December 7 that Ukraine may release 228 militants in exchange for 42 Ukrainians held captive by the self-proclaimed Donetsk People's Republic and six Ukrainian captives held by the self-proclaimed Luhansk People's Republic.
Ukraine's representative in the humanitarian subgroup Iryna Gerashchenko announced on December 15 that Ukraine was ready to unilaterally free 15 militants out of the 228 listed by Donbas terrorists for exchange. In her view, this measure could unlock the hostage release process.
Read alsoGerashchenko: Ukraine in Minsk insisted on liberating all hostages before ChristmasShe added that Ukraine was ready to swap all the 228 militants for 58 Ukrainians held captive in Donbas. In her words, the Ukrainian side had proof that the 58 Ukrainian citizens were held hostage in the occupied areas. Of them, 52 are in Donetsk and the other six are in Luhansk. She added that the full list drawn up by the SBU Security Service of Ukraine consists of 109 people whose release Ukraine insists on.
At the same time, the other side wants Ukraine to free 1,000 men.
"The whereabouts of 200 persons on that list is impossible to be determined at all. The list mentions some names several times. What is more, there are 100 people there who have committed serious crimes – murders, massacres, mass killings – they are not subject to amnesty and cannot be pardoned," she said.
Gerashchenko also said that Donbas militants announced they were ready to hand eight people over to Ukraine, but she added it was unknown who were on that list.
As UNIAN reported recently, Taras Kolodiy, the last survived from among the Ukrainian soldiers who defended Donetsk airport, also known as "cyborgs," was freed on December 18, 2016, after almost two years' captivity in Donbas.
Orthodox priests who participated in the negotiations on Kolodiy's release claimed it had not been a swap, as his release was the result of agreement on freeing at least one Ukrainian soldier by Saint Nicholas' Day, observed by Ukrainian Orthodox Church members on December 19.