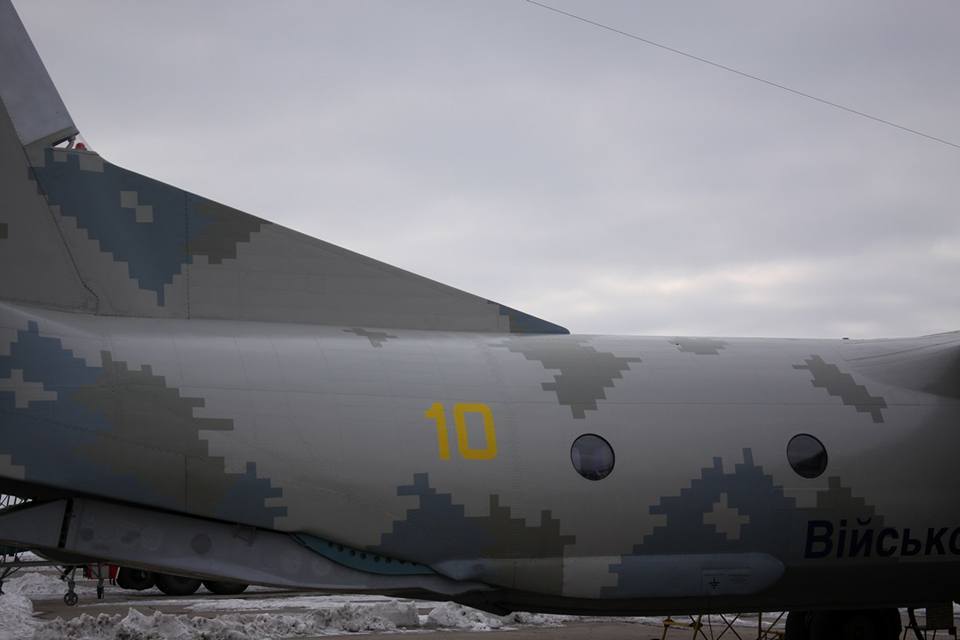 facebook.com/svyatoslav.tsegolko
The Ministry's spokesman Igor Konashenkov said Wednesday that the Ukrainian An-26 on February 1, from 11:30 to 12:30 carried out "two dangerous overflights" around the drilling platforms Tavrida and Krym-1, which he claims are "Russian", at "extremely low altitudes, which threatened safety of the staff and equipment," according to TASS.
Konashenkov told reporters that a military-diplomatic note had been handed over to the Ukrainian military attaché in Moscow. The note read that the actions of the Ukrainian pilot were assessed as "provocation."
Read alsoNaftogaz files arbitration against Russia to recover $2.6 bln for Crimea assets lost Meanwhile, speaker of the Ukrainian Navy Oleh Chubuk told reporters that the crew of the Ukrainian aircraft "violated nothing."
"We can only say that the dynamics of the latest developments are not very good. Ukrainian Navy, the aircraft [crew] violated nothing, so the flights of our aircraft, both cargo and other types of planes, will continue. Naval drills are ongoing, where aircraft are involved as well as marines and warships. No adjustments will be made in the course of the exercises as we are on our territory and this is our maritime [exclusive] economic zone," said Chubuk.
Read alsoPGO gets evidence of Russia using Ukraine's drilling platforms in Black SeaAs UNIAN reported earlier, Ukrainian President Petro Poroshenko's press secretary Svyatoslav Tsegolko has confirmed the fact that the Russians fired on a Ukrainian An-26 cargo plane on a training flight in Ukraine's maritime exclusive economic zone over the Black Sea on Wednesday, February 1.