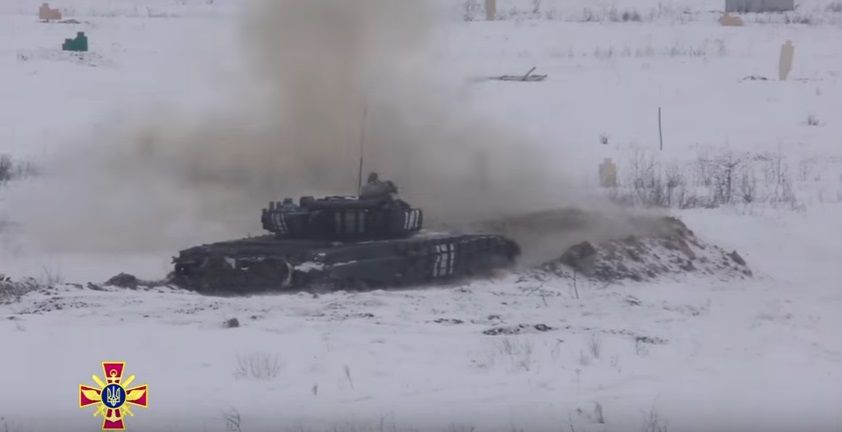 Video screenshot
The relevant video was published by the General Staff of the Armed Forces of Ukraine on its YouTube channel.
This year, the period of military exercises increased from 15 to 30 days. About 80,000 reservists are to be involved in 2017.
Read alsoUkraine Def. Ministry elaborates on multinational drills in Ukraine in 2017"We continue the last year's experiment when reservists are involved in such exercises," Chief of the General Staff of the Armed Forces of Ukraine, Army General Viktor Muzhenko said.
As UNIAN reported earlier, on January 17, the training course for the military servicemen from the country's operational reserve was launched at one of the ranges in Kharkiv region.
Within 30 days, the reservists are to improve their tactical skills, first aid, engineering, and fire training, as well complete a professional study program, combat coordination in squadrons, battalions, and brigades during exercises.