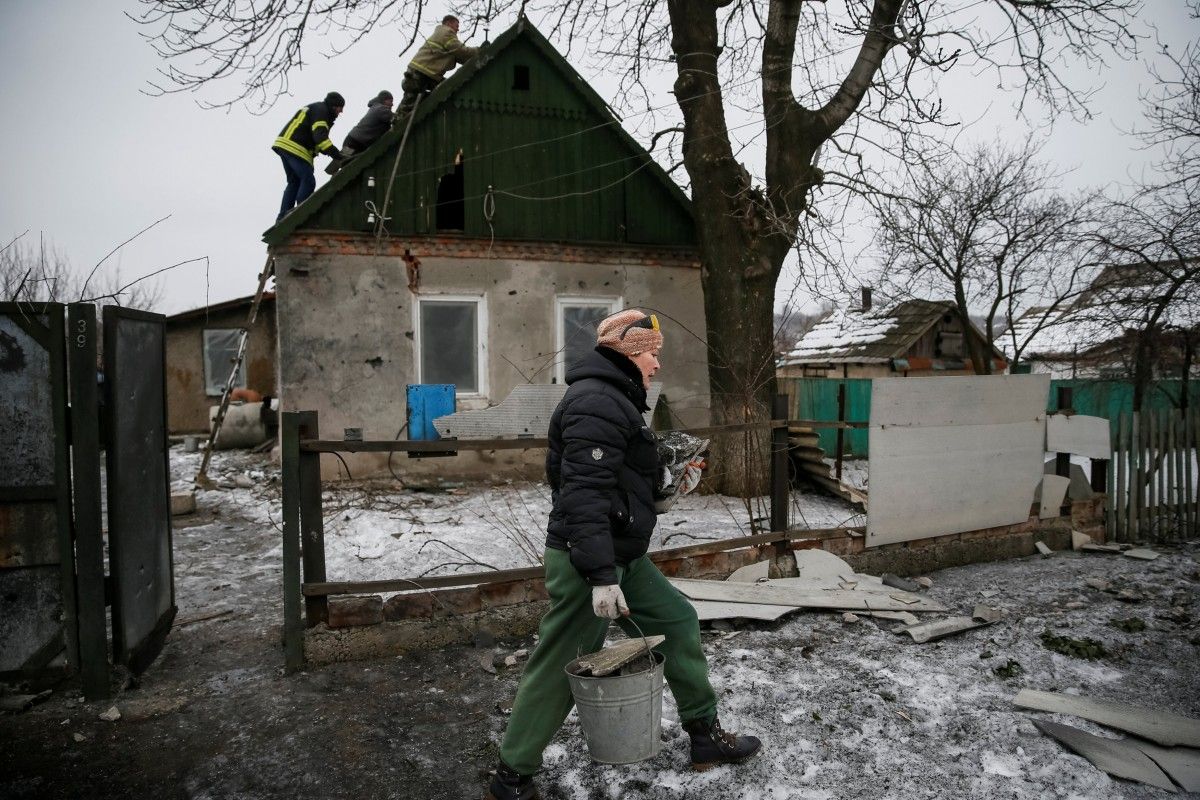 REUTERS
"Water in the town is available on schedule – from 16:00 to 22:00. Sewage and water pumps use power generators. Avdiyivka coke plant keeps the needed temperature level in the municipal heating systems. The gas supply system in Avdiyivka operates in its usual mode," he wrote on Facebook on Sunday evening.
He also informed that repair teams had fixed damaged power lines in Ukrainian-controlled territory near Avdiyivka.
"A group of electricians who went to repair damaged power lines in our territory coped with their work perfectly well. All the five damaged lines have been fixed," he said.
At the same time, the Russian side in uncontrolled territory did not let electricians in, alleging there were attacks by the Ukrainian military, which are absolute lies, Zhebrivsky said.
"Ukrainian troops did not fire, that's for sure, as our employees were working in the area," he said.
"As our electricians have learnt, a power transmission tower at a highway to [militant-held] Horlivka is damaged in uncontrolled territory. Tomorrow [February 20] we'll turn to the Joint Centre for Control and Coordination (JCCC) for ensuring a ceasefire so that they could repair the rest of the power lines," he said.
Read alsoUnder new attack: Water, power supply halted as over 300 shells lobbed near AvdiyivkaAs UNIAN reported earlier, militant attacks on the Ukrainian-controlled town of Avdiyivka on February 18 damaged high-voltage power lines and caused blackouts and disruptions in the water supply. The sides agreed on a ceasefire from 11:00 a.m. local time on Sunday so that repair teams could restore the power supply.
The power lines in Ukrainian-held territory had been repaired by 14:50 local time on Sunday.