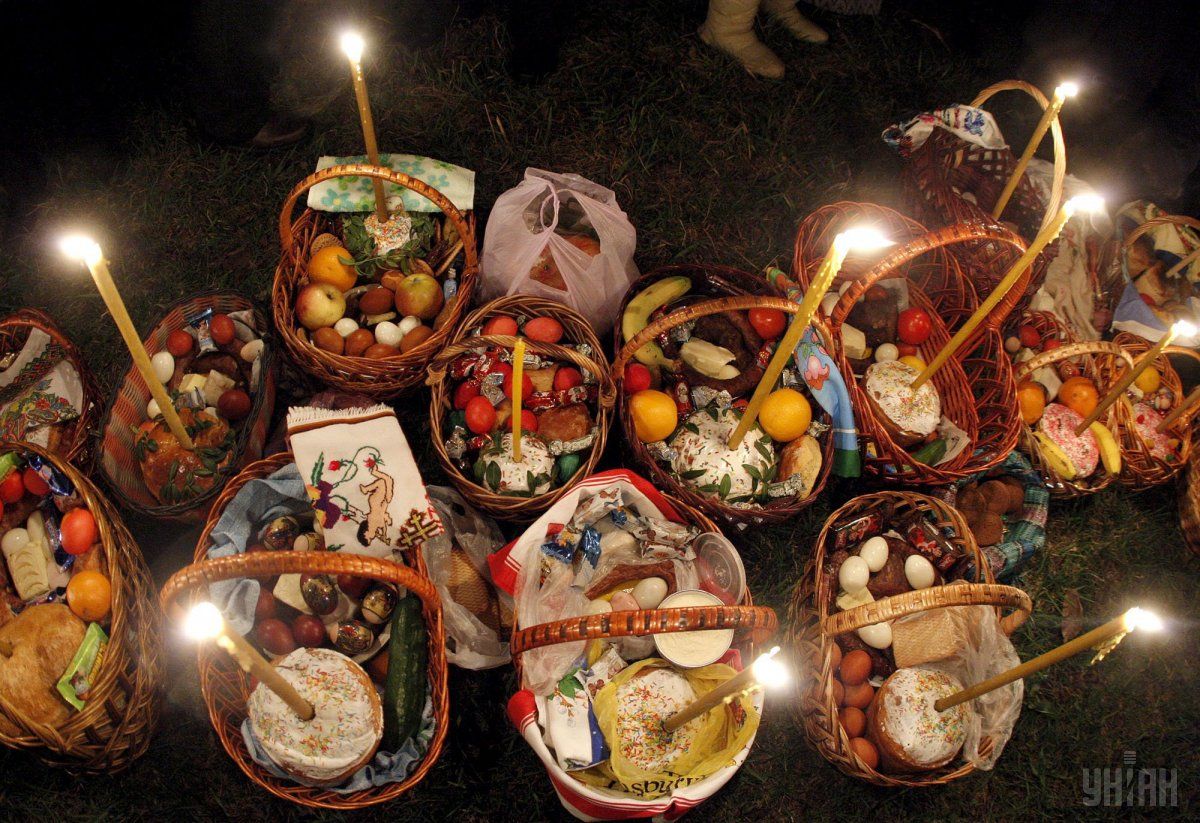 Photo from UNIAN
Since the very morning, people, according to an ancient custom, have been greeting each other with the words: "Christ is risen!" and the traditional response: "Truly He is risen!"
The Easter Sunday is preceded by a 40-day fast, which is called the Lent.
The apostles established the Christian Easter shortly after Jesus died on the cross and his Resurrection. According to legend, it marks the victory of good over evil and life over death.
St. Gregory the Theologian said that Easter is the feast of feasts and celebration of celebrations, when Christians mark the resurrection itself, not yet expected, but already accomplished, which reconciles the whole world. According to St. John Chrysostom, "we celebrate the death of death."
Read alsoOSCE SMM chief monitor Apakan calls for Donbas truce at Easter timeOn the night of Easter Sunday, the Vigil service is held in temples, and believers consecrate the Easter baskets with Easter cakes, butter, cheese, homemade sausages or baked meat, salt, horseradish, and decorated Easter eggs. They traditionally put in the baskets the twigs of an evergreen plant, for example, boxtree and сover the baskets with embroidered towels. Before the consecration, the towels are removed and lighted candles are put in the baskets.
On Easter night, Christians participate in a spiritual ceremony of the feast, the Sacrament of Communion.