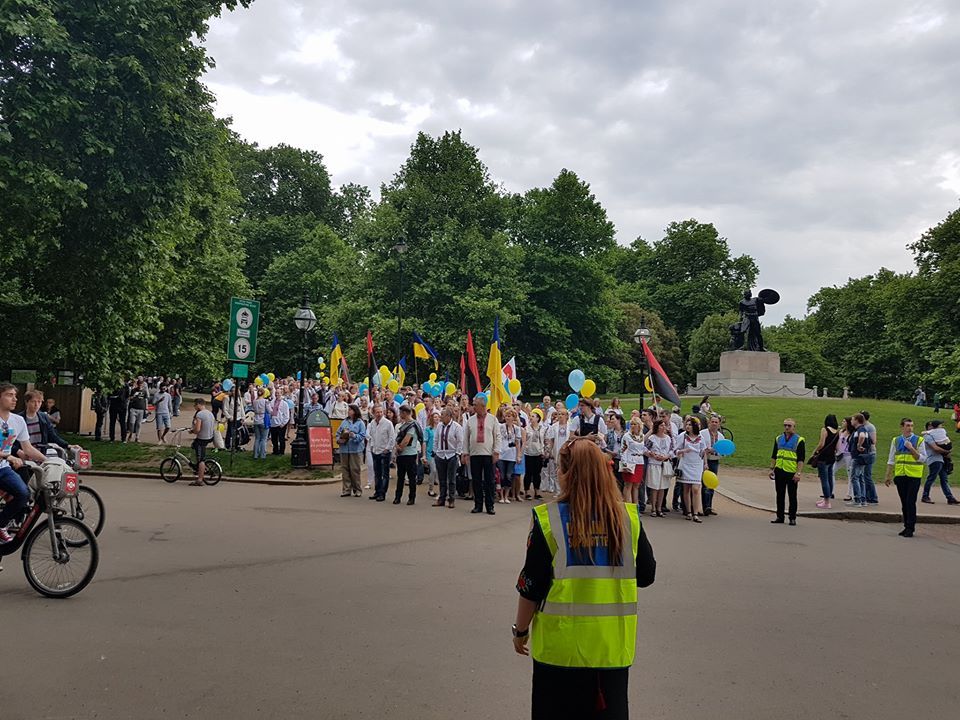 Over 1,000 Ukrainians took part in the event / Photo from Embassy of Ukraine to the UK
"Ukrainians are celebrating Vyshyvanka Day in the center of London – it has become not only a symbol of the national identity of Ukrainians, but also a modern fashion trend in the world," the post said.
About 1,000 people took part in the event.
The embassy also said that the Ukrainians had honored the memory of the Ukrainian soldiers killed in action in the Donbas war and victims of a recent terrorist act in Manchester, holding a minute of silence.
Read alsoVogue: The Made-in-Ukraine movement is a fashion revolutionThe idea of celebrating this day originated in 2006 when several students and teachers from Ukraine's Chernivtsi National University put on embroidered shirts as a flash mob effort. And some years later, this tradition became international.