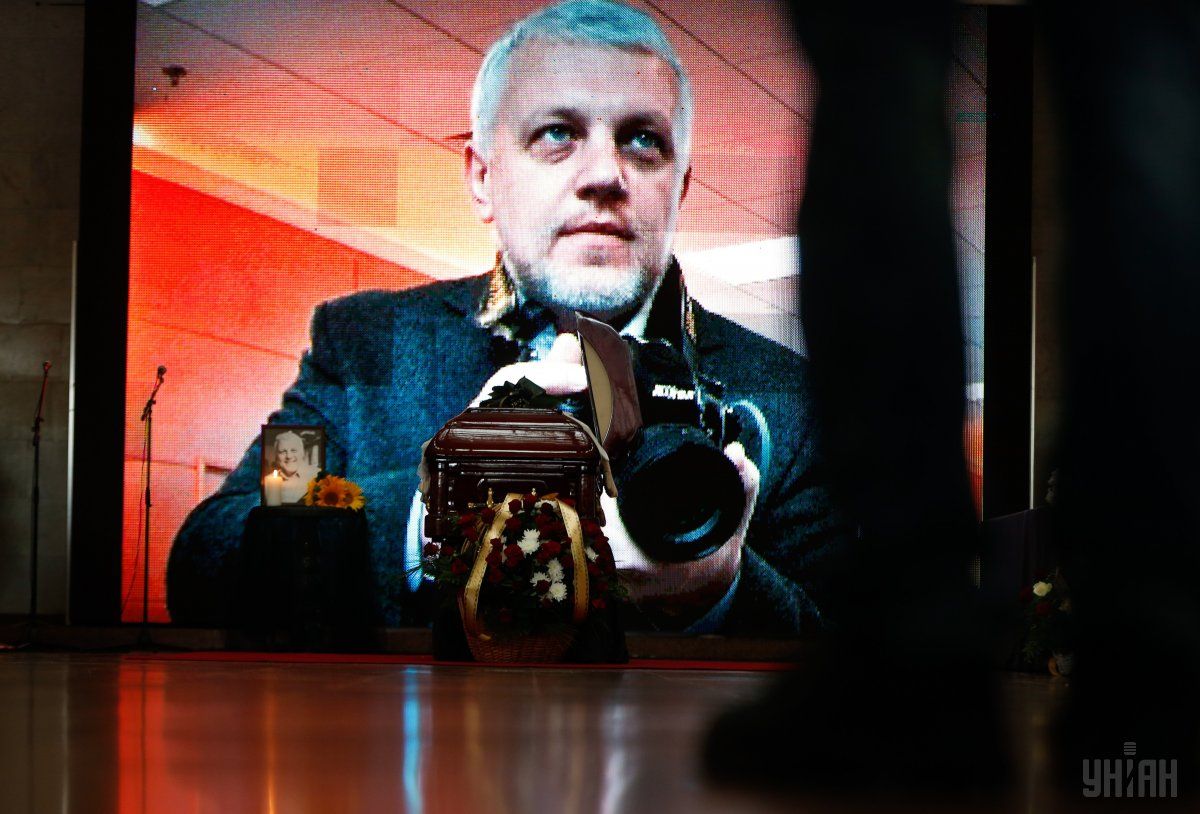 Avakov does not rule out Russia's involvement in the assassination / Photo from UNIAN
"I stand by your side demanding a public report from law enforcers as regards the investigation into the murder of Pavel Sheremet," he told journalists while meeting on their professional day marked in Ukraine on June 6.
Poroshenko said that journalists' work is currently insecure in many ways, and Sheremet's murder proves this.
Read alsoSheremet case: Ustymenko former employee of SBU's Crimea-based Alpha task force unitHe also informed that he had met with media representatives and chief investigators, just as he had promised in an earlier press conference. "There was a very important piece of information that cannot be revealed yet. However, I am confident that a wider public must know details except for confidential ones," he said.
"I emphasize that we must do everything for the contract killers and their hirers in this case, as well as in other cases of harassment of journalists, assaults and, God forbid, murders, to be made liable," he said.
Pavel Sheremet, a journalist from Belarus who was residing in Kyiv, was blown up in a car on the morning of July 20, 2016. Police opened a criminal case under Part 2 of Clause 5 of Article 115 of the Criminal Code of Ukraine (felonious homicide committed in a way dangerous for many people's life).
Prosecutor General Yuriy Lutsenko called revenge for professional activity as a major version of the journalist's murder. Interior Minister Arsen Avakov did not rule out Russia's involvement in the assassination.
In February 2017, the police said that over 1,800 people had been questioned as part of the investigation into the Sheremet murder. It was also reported that there were no suspects in the case at that time.