Kyiv Berkut's ex-chief spotted in Moscow dispersing rallies (Photo, video)
15:48, 13 June 2017
Ukraine
Updated
The notorious former chief of the Kyiv Berkut riot police unit, Colonel Serhiy Kusiuk, who is wanted since summer 2015 on suspicion of involvement in massacres of activists during the Revolution of Dignity in Ukraine, has been spotted dispersing an anti-corruption rally in Moscow on Monday, June 12, according to the Ukrainian television news service TSN.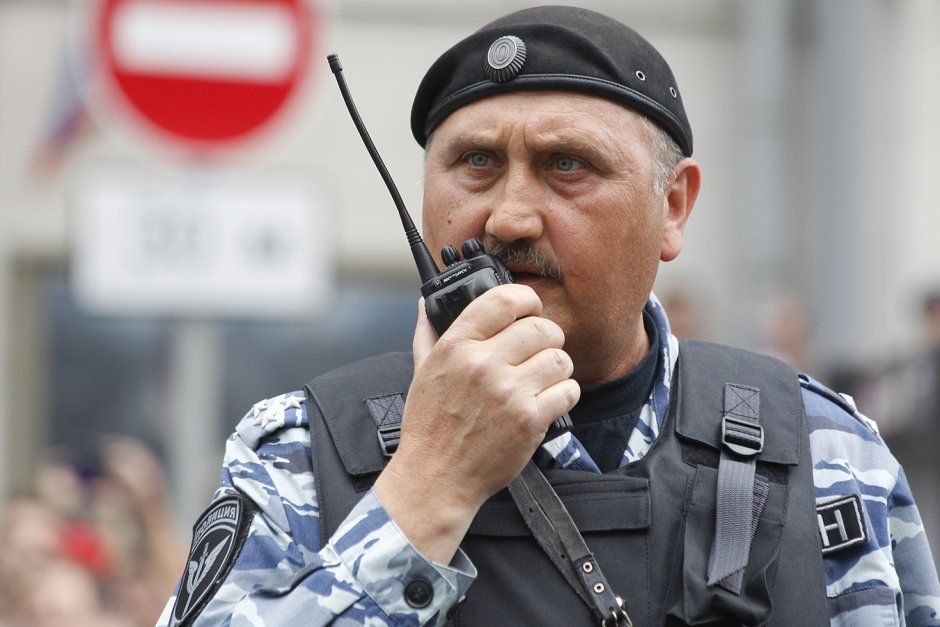 Kyiv Berkut's ex-chief spotted in Moscow dispersing rallies / Dozhd
A photo depicting the fugitive Ukrainian policeman in Moscow has been shared by the Russian independent television channel Dozhd, the TSN said.
Kusiuk is wearing a Russian law enforcement uniform with the insignia of the special-purpose unit of the Russian Ministry of Internal Affairs on his hand.
According to TSN, Kusiuk was in charge of student dispersal in Kyiv in the early hours of November 30, 2013. After the Revolution of Dignity, he fled Kyiv to Russian-occupied Crimea, then he found a new job in Moscow.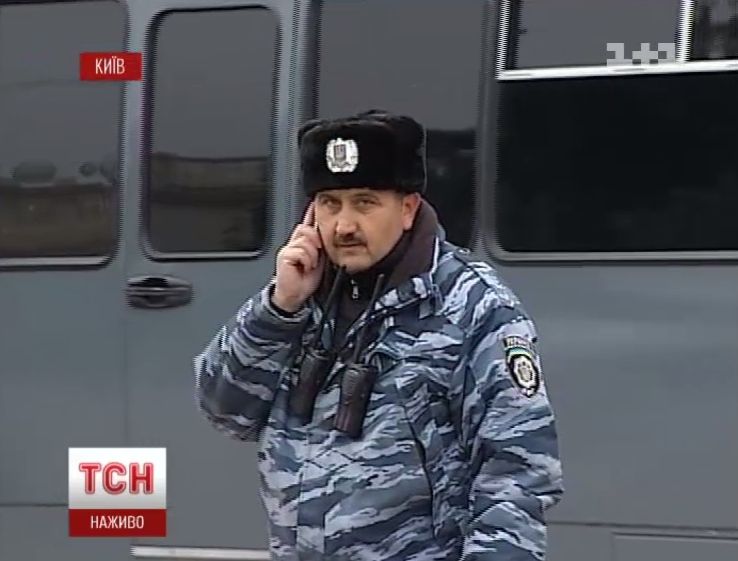 Screenshot
As UNIAN reported earlier, over 1,500 participants of anticorruption rallies were detained by riot police in Russian cities on June 12.
If you see a spelling error on our site, select it and press Ctrl+Enter