Former traffic police employee causes fatal car accident near church in Lviv
A Jeep driver, who caused a fatal accident outside the church of St. Andrew in the city of Lviv, turned out to be a former employee of Ukraine's state traffic police, according to the regional police headquarters in Lviv.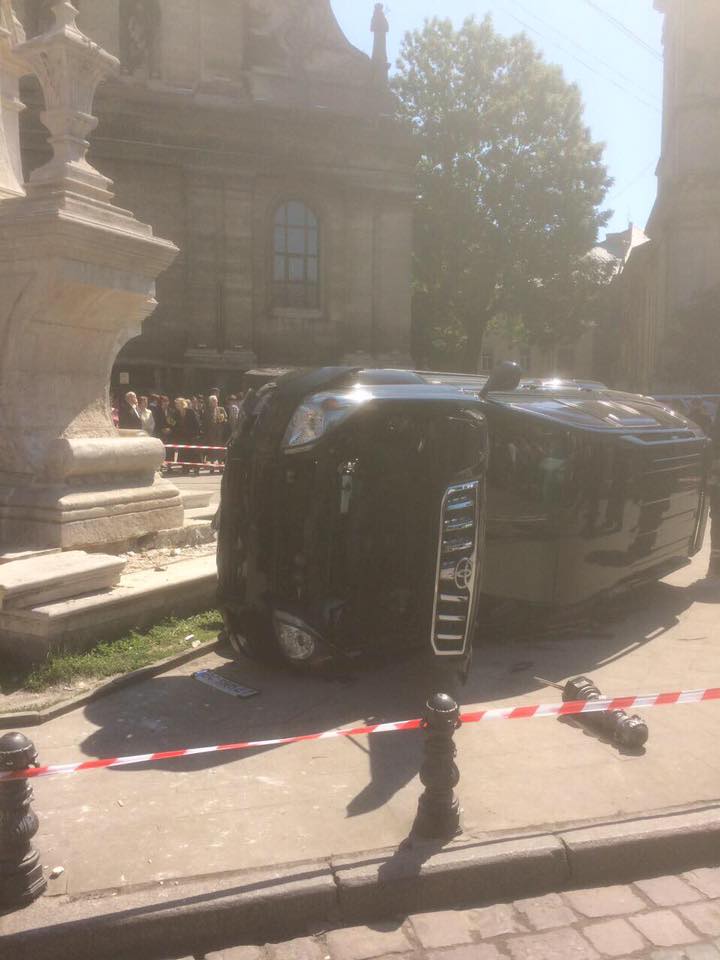 Facebook Varta 1
The man resigned from the internal affairs body about a year and a half ago.
One woman died as a result of the accident.
Another one, a 43-year-old resident of Lviv, was taken to the hospital.
Physicians provided assistance to several other injured at the scene, as they refused hospitalization.
Read alsoSeven killed in London terror attack – BBCIt was reported earlier that about 11:15 on June 18, Toyota Prado sped on to the pavement outside the church of St. Andrew in the center of Lviv, hitting the crowd, and then it overturned.
It is reported that a 48-year-old driver and his wife went out of the church after the service and got into the car at a parking lot. When the car was started, it suddenly sped on to the pavement.
If you see a spelling error on our site, select it and press Ctrl+Enter