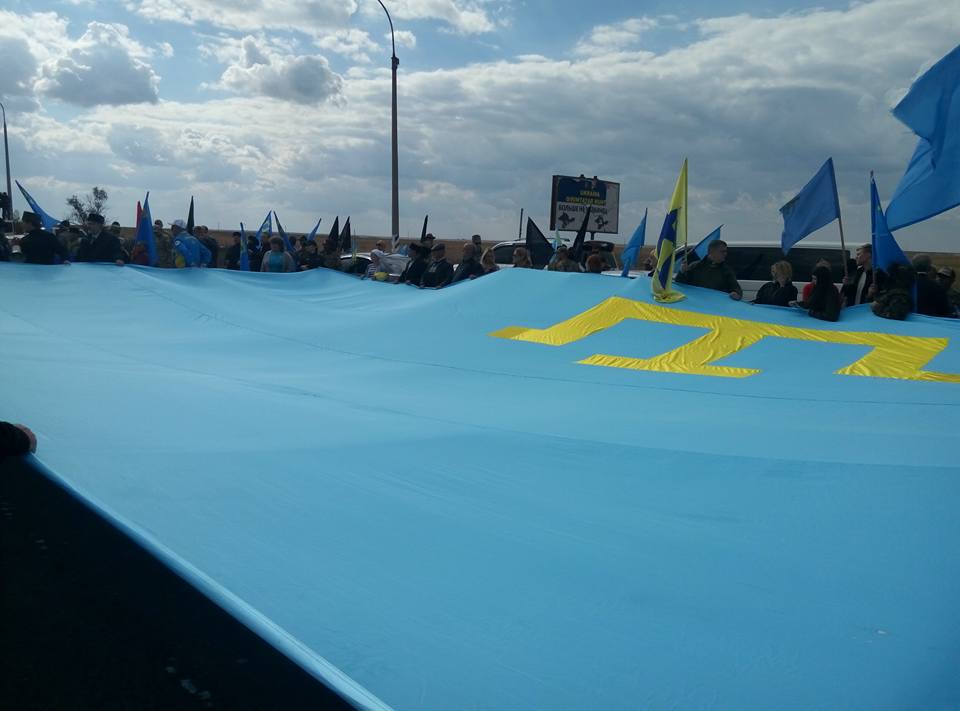 facebook.com/namatullaev
The celebration date was chosen as the first day of the second Kurultai (convention) of the Crimean Tatar people, which was held in Simferopol on June 26-27, 1991.
Read alsoCrimea annexation could be stopped at one point – Crimean Tatars' ChubarovChairman of the Mejlis of the Crimean Tatar People, Member of Parliament of Ukraine Refat Chubarov has posted a video message on Facebook on the occasion of the Crimean Tatar Flag Day.
The Ministry of Foreign Affairs of Ukraine has also released a video about the history of the Crimean Tatar flag on its Twitter account.
The Crimean Tatar flag represents a canvas of blue color with a symbol – a golden tamga.
Today #Crimea|n Tatar flag flies along with Ukrainian flag as a symbol of our national unity in the face of Russian aggression pic.twitter.com/VyExALT6wm

— MFA of Ukraine