Odesa International Film Festival launched Saturday (Photo report)
The ceremony, led by Oleh Paniuta and Yanina Sokolova, began with the performance of the band Dakh Daughters.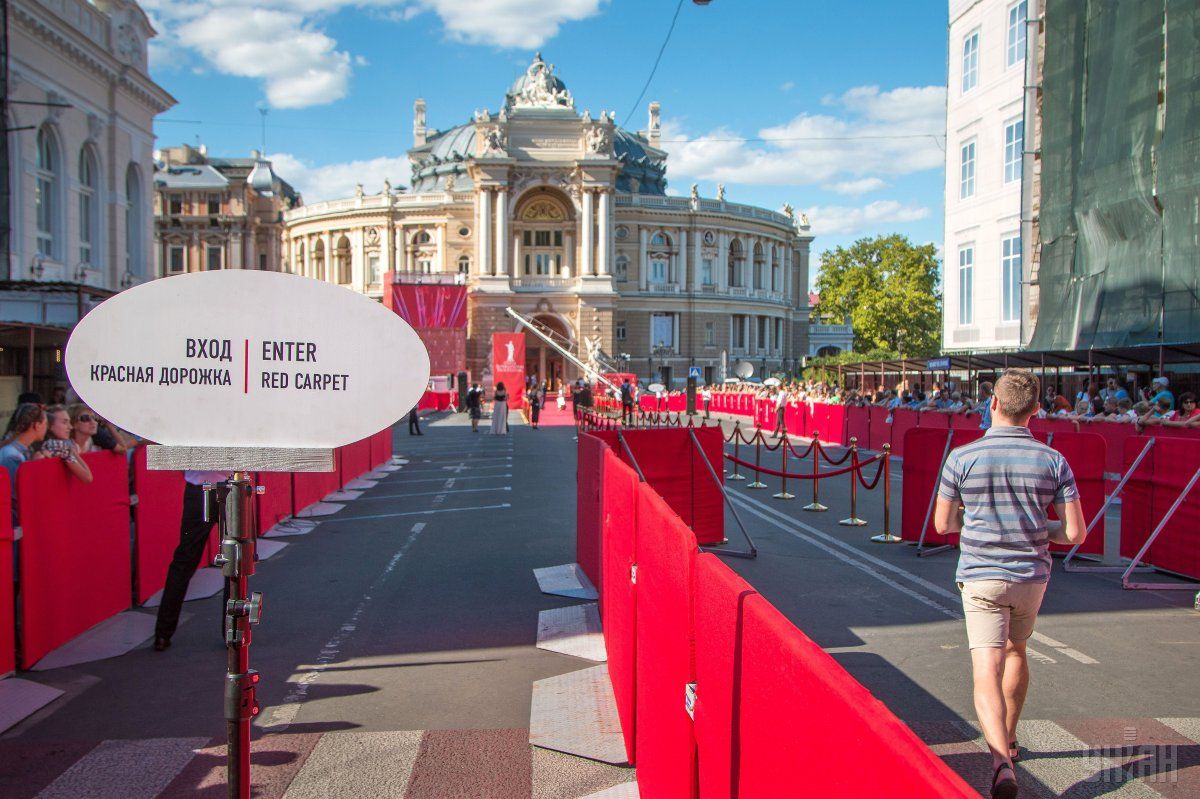 Photo from UNIAN
Speaking at the grand opening, OIFF President Viktoriya Tigipko said: "Eight is a magic number. It is the sign of infinity. In eight years, the Odesa Film Festival has become the most important film event not only in Ukraine but also Eastern Europe. 911 applications this year, 81 countries, five continents. This is a record. We received applications for 265 films to participate in the National Competition. It is also a significant figure proving that Ukrainian cinema is developing, becoming stronger, and gaining momentum. For all of us, this is just the beginning."
Head of the State Film Agency of Ukraine Pylyp Illenko noted that 48 Ukrainian films at the OIFF is an unprecedented number.
The hosts presented the members of the International Jury – actresses Sibel Kekilli and Rimma Zyubina, member of the European Film Academy Tudor Giurgiu, film composer Evgueni Galperine and Head of the Jury director Christian Petzold; the Jury of the National Competition – Aidan Turner, Natalia Vorozhbyt, Charles Tesson and Zaza Urushadze; members of the Jury of the European Documentary Competition – Roman Bondarchuk, Marianna Kaat and Tala Hadid; the FIPRECSI Jury – Anton Filatov, Jesus Gonzalez Notario and Einar Guldvog Staalesen.
At the International competition of OIFF-2017, 12 films are presented, the European Documentary Competition includes eight films, and the National Programme – another 17 films.
During the ceremony, the hosts mentioned Oleh Sentsov, who is serving a 20-year sentence on unsubstantiated terrorism charges – on July 13, the director turned 41 years old.
The festival opened with the French-Belgian film "Just to Be Sure". It was personally introduced by director Carine Tardieu and composer Eric Slabiak.
The 8th Odesa International Film Festival will last until July 22.
If you see a spelling error on our site, select it and press Ctrl+Enter