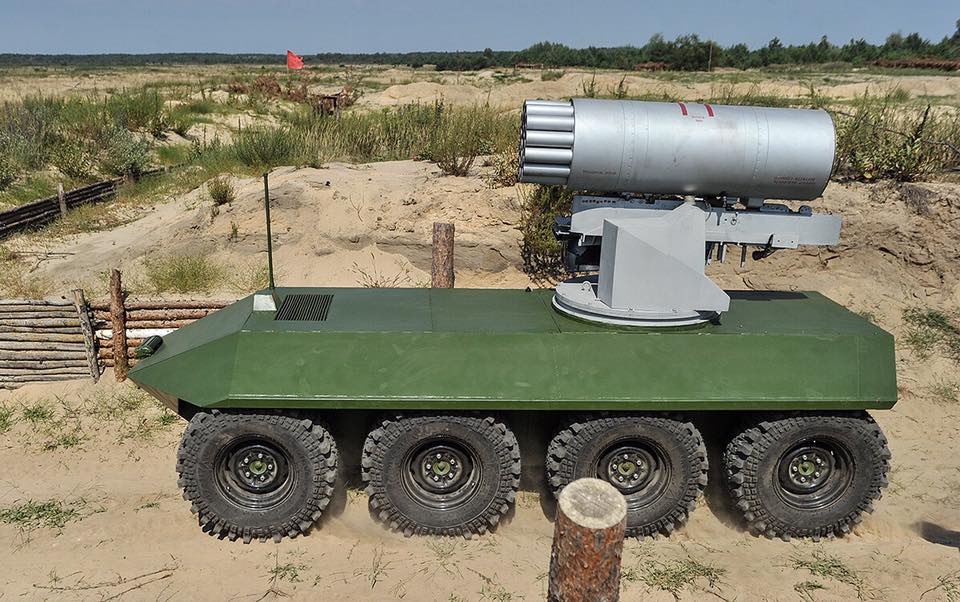 facebook.com/oleksandr.turchynov
Secretary of the National Security and Defense Council (NSDC) of Ukraine Oleksandr Turchynov posted on Facebook photos and videos from the scene.
"Honcharivskiy. Testing new equipment and weapons. Pay your attention to the new Phantom-2 [modernized unmanned combat vehicle]. And how the Korsar [brand new portable anti-tank missile system] hits right on the target," said in a commentary to the video.
As UNIAN reported earlier, on July 25, Turchynov paid a visit to the Honcharivskiy training ground of the Armed Forces of Ukraine where new models of weapons and military equipment developed by the Ukrainian defense industry were tested, including machine guns, sniper rifles, hand-held anti-tank grenade launchers, mortars, modern anti-tank missile systems and ammunition.