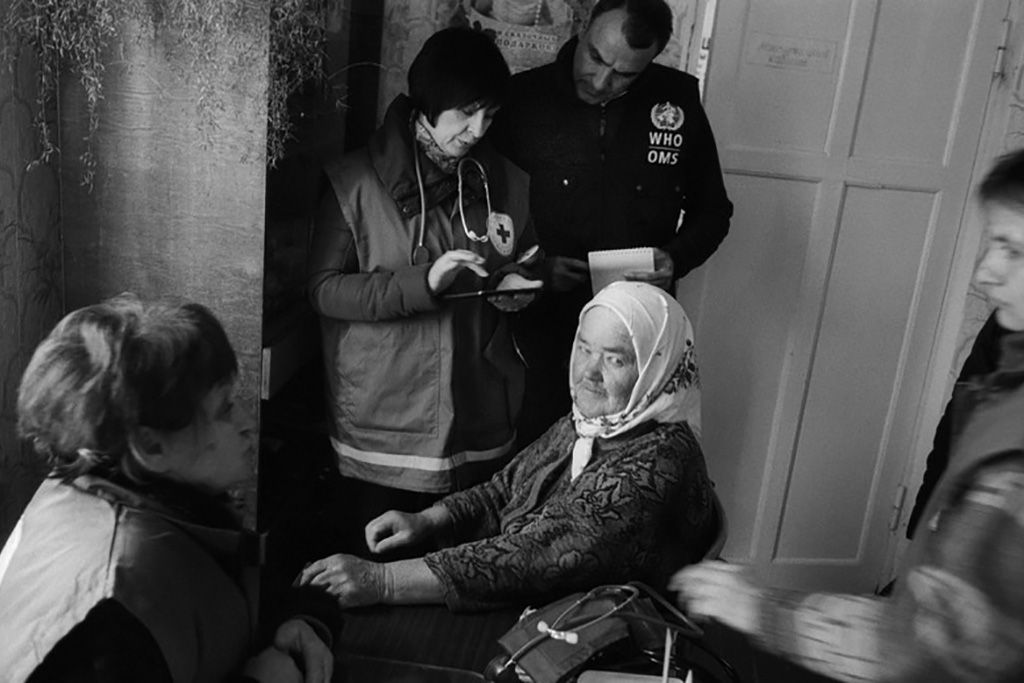 Photo from WHO
At the same time, health facilities continue to be damaged by heavy shelling. The health of millions of Ukrainians is hampered by limited access to health facilities and services, and by insufficient funding for humanitarian health interventions.
"In the midst of Europe we are leaving millions of people with poor or no health care; hundreds of health facilities without infrastructures and medicines; and health-care workers with the fear of being shelled or having to leave their country. This is the situation in eastern Ukraine today," says Dr Nedret Emiroglu, Director of the Division of Health Emergencies and Communicable Diseases at WHO/Europe.
Read alsoLosses from Russian aggression in Donbas estimated at about $50 blnSince the start of the conflict, at least 160 health facilities have been shelled on both sides of the contact line, while some 130 facilities remain either partially or fully nonoperational, according to WHO.
"Over 400 health facilities in these conflict areas in Ukraine report insufficient stocks of medicines. An estimated 3.8 million of the affected people are in need of health care," the report says.
WHO calls on the international community to take urgent measures and provide all necessary assistance to Ukrainians.