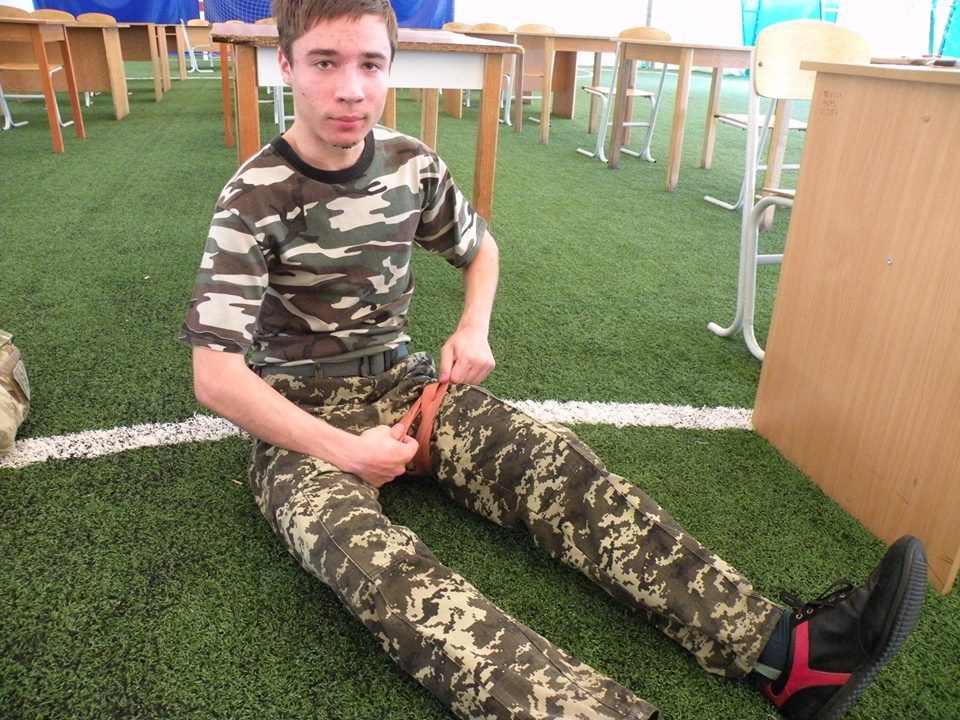 Photo from Ihor Hryb's Facebook page
Ihor Hryb told UNIAN that he suspected his son had been abducted by Russia's FSB security service.
On August 24, 2017, Pavlo Hryb went to the Belarussian city of Gomel to meet with a girl who he had previously communicated with through social networks only. This girl, in the young man's words, had to come for a meeting from the Russian Federation. He had to return home the same day.
Read alsoRussia's FSB fails to kidnap its renegade officer who fought for Ukraine (Video)When he did not come back, his father went to Gomel where he learnt that the young man was on the wanted list under Article 205 of the Criminal Code of the Russian Federation (terrorist act), and the initiator of the search is Russia's FSB in Krasnodar Krai (the city of Sochi).
Ihor Hryb turned to the Gomel border department with the request about his son's whereabouts.
"They told me there that the border guards had no information about the son," he said.
Ihor Hryb says he is convinced that the FSB lured his son into Gomel under the guise of a meeting with a girl and detained.
Talking about reasons for his son's abduction, Hryb suggested that these are posts in social networks that are against Russian aggression in Ukraine.
He also said that his son had a disability, and therefore did not serve in the army, nor did he participate in combat operations in the east of Ukraine.
According to Hryb, his son was most likely kidnapped already in Gomel, as he was not detained amid crossing the Ukrainian-Belarusian border, which was confirmed by the police and the border guard service of Belarus.
He also told UNIAN that the Ukrainian consul in Belarus had already joined the search for his son. The Belarusian security forces also informed the consul they had not detained the young man.
At the same time, Ihor Hryb does not link his son's abduction with his own public activities in Ukraine: "I came there, if it were so, I would have been stopped or detained somewhere. The son was lured and detained for posts in social networks."
He also added that he had already lodged a notice about his son's disappearance with the Ukrainian police, the SBU Security Service of Ukraine, and informed the Ukrainian State Border Guard Service.