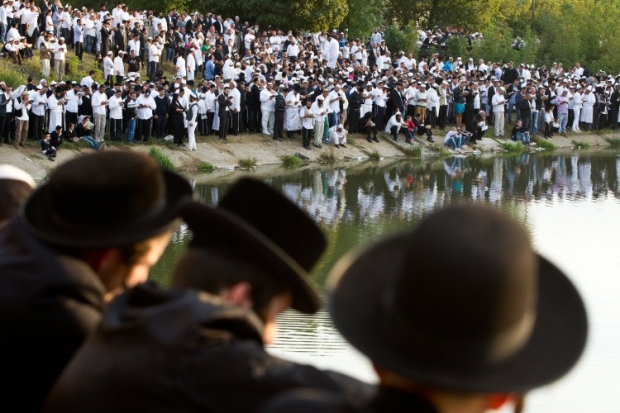 Photo from UNIAN
Authorities are expecting up to 40,000 Jewish pilgrims ahead of the Jewish New Year, which this year falls on September 20, the Ukrainian Government Press office told the local ZN news website Tuesday, The Times of Israel reported.
In previous years, local authorities estimated that the annual pilgrimage brought 25,000 to 30,000 visitors to Uman – followers of Rabbi Nachman, an 18th-century luminary whose gravesite is the focal point of the celebration.
Read alsoUkraine, Israel report progress at sixth round of free trade talksRescue services were carrying out exercises at the main congregation points of the visitors to be able to respond effectively to any emergency, according to the Unian news agency.
Authorities in Ukraine have improved access to Uman in recent years, with plans underway for reopening a disused military airport near the city for direct flights.
Uman is located in central Ukraine, 150 miles south of Kyiv and 200 miles south of Odesa.
Amid an increase in the popularity of the pilgrimage, Uman has seen several far-right rallies against the presence of Jews there. Street brawls between visitors and locals are not uncommon. Local media report of provocative and disorderly conduct by some pilgrims, who are predominantly from Israel.
Last year, a synagogue in Uman was sprayed with red paint and desecrated with a pig's head with a swastika carved into its forehead. The synagogue is part of the Ohel complex built near the gravesite of Rabbi Nachman.