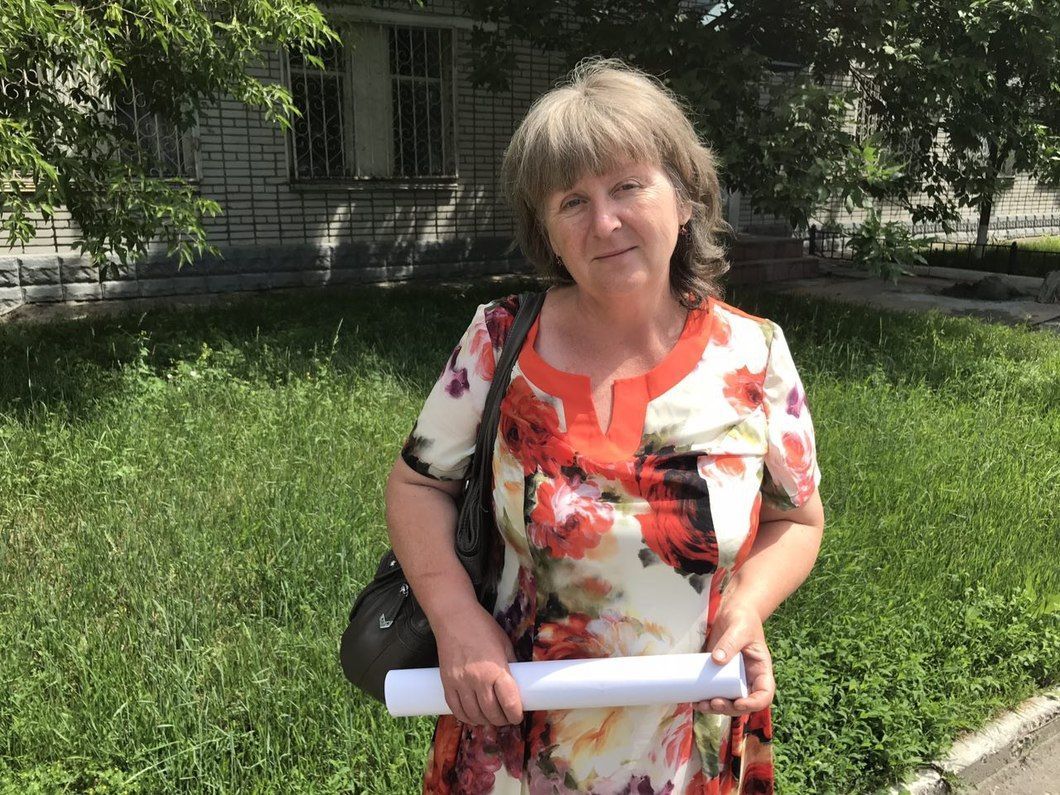 Photo from novayagazeta.ru
Ageyeva on August 31 sent a letter to Tatiana Moskalkova, the human rights commissioner in Russia, a copy of the letter is available to Novaya Gazeta, it said.
The mother of the captive soldier says that two months after her son was captured, he has not received any significant defense or consular support.
Ageyeva asks Moskalkova to "assist in obtaining information about her son" through the Ukrainian ombudsperson, and also calls on her to visit Ageyev in a jail in the Ukrainian-controlled town of Starobilsk in Luhansk region.
Ageyeva also complains she does not receive any information about her son, despite her constant contacts with Russian consuls in Ukraine.
"A representative of the [Russian] consular service has not met with my son yet. I've sent an e-mail to the consular service in the city of Kharkiv (I was not connected with the consul over the phone), but there has been no answer. Also, there is no feedback on my application for financial support for the lawyer's fee," Ageyeva wrote.
Read alsoMothers of Russian, Ukrainian prisoners call on two presidents to grant pardon to sons, stop warSpeaking over the telephone with Novaya Gazeta, Ageyeva said that Kyiv-based lawyer Viktor Chevhuz who she had previously signed a contract with "does not work for unknown reasons, without responding to her requests."
"When we agreed with him, I said I could not pay two thousand euros (per month) for his services - I wouldn't manage that on my own. We decided we would ask the consuls to provide financial assistance, and they said they would resolve the matter with their superiors," Ageyeva said.
"Viktor Chevhuz did not respond to Novaya Gazeta's requests; Russia's Kharkiv-based Consulate General's phones had not answered for several hours," the newspaper reported.
As UNIAN reported earlier, Russian contract soldier Ageyev, 22, was detained by members of the 93rd separate mechanized brigade of the Armed Forces of Ukraine in Luhansk region on June 24, 2017. He was member of a special forces group who were neutralized near the town of Zholobok. Ageyev and three other fighters are charged with terrorism and are now in a detention center in the town of Starobilsk. Ageyev's mother, his friends and former colleagues confirmed in an interview with journalists that after compulsory military service he signed a contract in March 2017 to serve in the Russian army. The Defense Ministry of Russia maintains that Ageyev had previously served in the Russian army, but "was dismissed."