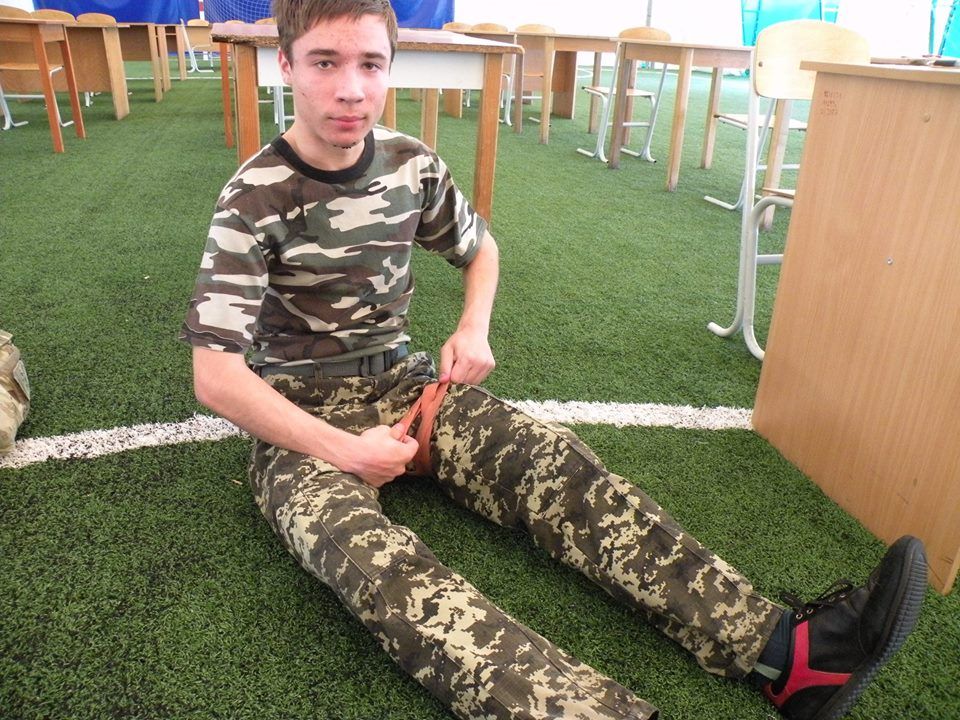 Pavlo Hryb / Ihor Hryb's Facebook page
"Today, the General Consulate of Ukraine in Rostov-on-Don was notified by the Russian Federal Security Service in Krasnodar Krai that Pavlo Hryb is being held on remand in Krasnodar," official representative of the Consular Service Department of the Ukrainian Ministry of Foreign Affairs Vasyl Kyrylych told UNIAN.
"The notification also says that Pavlo Hryb was detained on charges of committing a crime in accordance with Article 205 of the Criminal Code of the Russian Federation [an act of terrorism]," the diplomat said.
Read alsoSon of Ukrainian officer who went missing in Belarus held in custody in Russia's KrasnodarThus, the Russian FSB officially confirmed that Hryb who disappeared during his visit to Belarus was detained by the Russian special services and is charged with a terrorism offence.
"The Embassy of Ukraine in the Russian Federation and the Consulate General of Ukraine in Rostov-on-Don have been given a mandate to promptly send a request to the Ministry of Foreign Affairs of the Russian Federation and the representation of the Russian Ministry of Foreign Affairs in Krasnodar Krai, demanding Ukrainian consuls' immediate access to the Ukrainian detainee, notification of the reasons and circumstances of his detention , confinement conditions, observance of his right to the defense, as well as provision of necessary medications he takes on prescription on a daily basis," Kyrylych said.
Pavlo Hryb's father, Ihor Hryb, earlier told UNIAN his son, 19, had been detained by FSB operatives in the Belarusian city of Gomel where he had arrived by charter bus on Ukraine's Independence Day, August 24, to meet with a girl whom he supposedly met on the internet. It was established he had crossed the Ukrainian-Belarusian border unhindered. The contact with the young man has been lost since then. His father believes that his son was snatched by the FSB over his patriotic views, vocally expressed on social media.