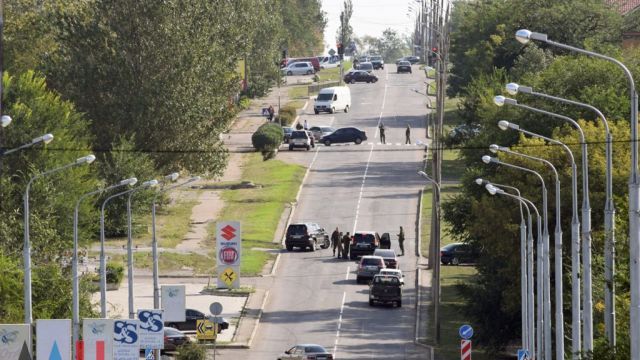 dan-news.info
Two explosions occurred near Myru Avenue in the city center at around 8:30. Employees of the "DPR" law enforcement agencies cordoned off the incident site, the Russian media reported.
Read alsoExpert says Putin prepares plan B for DonbasAccording to the militants, eight people have been injured in Donetsk as a result of an assassination attempt on the so-called Deputy Chairman of the "DPR" Council of Ministers, Revenues and Duties Minister Alexander Timofeyev. The explosion occurred at the intersection of Myru Avenue and Ulrikh Street in Donetsk at 08:30, September 23.
Timofeyev/Wikimedia Commons
"According to sources, Alexander Timofeyev has been hospitalized in grave condition. Eight people were injured in the explosion, according to preliminary data," the report said.
Timofeev is in critical condition, RIA Novosti reported referring to a source in the "DPR" law enforcement agencies.