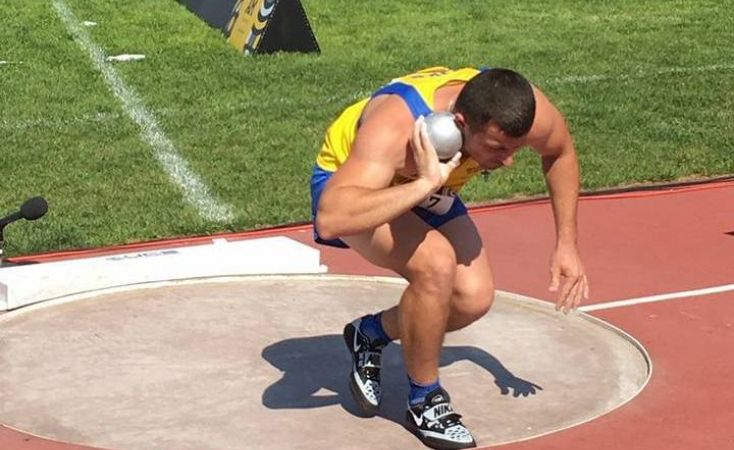 Serhiy Torchinsky/bigkiev.com.ua
The sporting event is an analogue of the Paralympic Games for servicemen who were wounded or injured as a result of their duty performance.
Read alsoInvictus Games kick off in CanadaPolice officer Serhiy Torchinsky, 29, from the Ukrainian city of Lutsk showed the third result in the Men's IF4 Shotput - Heat Heat 1 contest, winning a bronze medal.
Ukraine is one of the best supported teams. Thirty athletes are competing in such sports as athletics, swimming, archery, rowing on simulators and cycling.
Ukrainian President Petro Poroshenko also came to support the team.