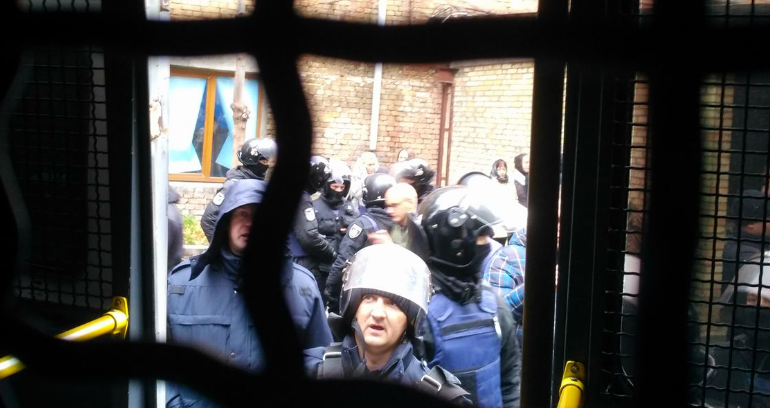 Photo from Facebook Serhiy Lefter
Lefter said he had been hit several times despite the fact that he had introduced himself as a member of the press. His identity card was seized.
As Lefter later informed, the detainees were brought to Kyiv's Shevchenkivsky district police station and police officers were recording the detainees' personal data.
As UNIAN reported, Kokhanivsky's supporters barricaded themselves in the premises of Kyiv's Svyatoshynsky court in the early hours of Tuesday, October 24, to prevent Kokhanivsky from being taken to a detention center after the court ruled on Monday evening to reschedule hearings for Tuesday morning. 
Kokhanivsky later claimed the activists had been provoked by the police.
The police launched a criminal investigation into the incident under Article 194 of the Criminal Code of Ukraine (deliberate destruction or damage to property).
Kokhanivsky was detained after a brawl near Kyiv's Akademmistechko subway station on October 21 when he used a pellet gun.