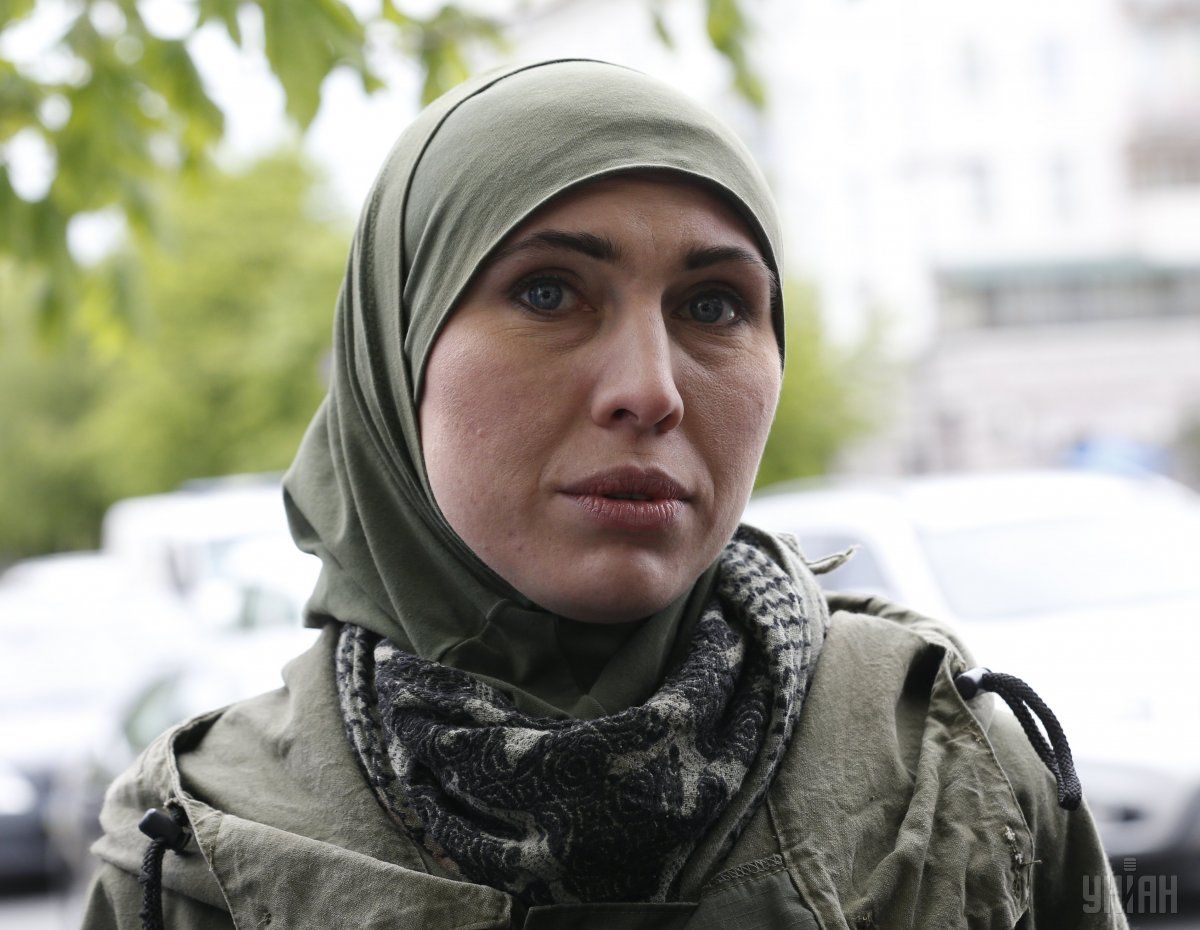 Photo from UNIAN
"Patriot of Ukraine Amina Okueva's heart has just stopped, her car drove into an ambush at the railway crossing near the village of Hlevakha in Kyiv region. Amina died of wounds. Adam Osmaev was injured, but he is alive – I've just spoken with him on the phone," Gerashchenko wrote on Facebook on Monday evening.
Investigators were on the scene immediately, he added.
MP Ihor Mosiychuk, who himself has recently survived an attempted assassination, has announced that she was shot in the head.
"I've just learnt about the murder of my assistant, press secretary of the Dzhohar Dudaev battalion Amina Okueva. She died after being shot in the head. This happened outside Kyiv," he wrote on Facebook.
Read alsoInterior Ministry advisor names versions of attempt on Osmaev in KyivThe couple has already survived an assassination attempt in Kyiv on June 1. Osmaev, who was accused in Russia of plotting an attempt on President Vladimir Putin's life, came for an interview with an allegedly French journalist, who pulled out a gun and fired at Osmaev. Okueva, who was also present at the interview, fired back from her award weapon, wounded the attacker, having thus saved her husband's life.