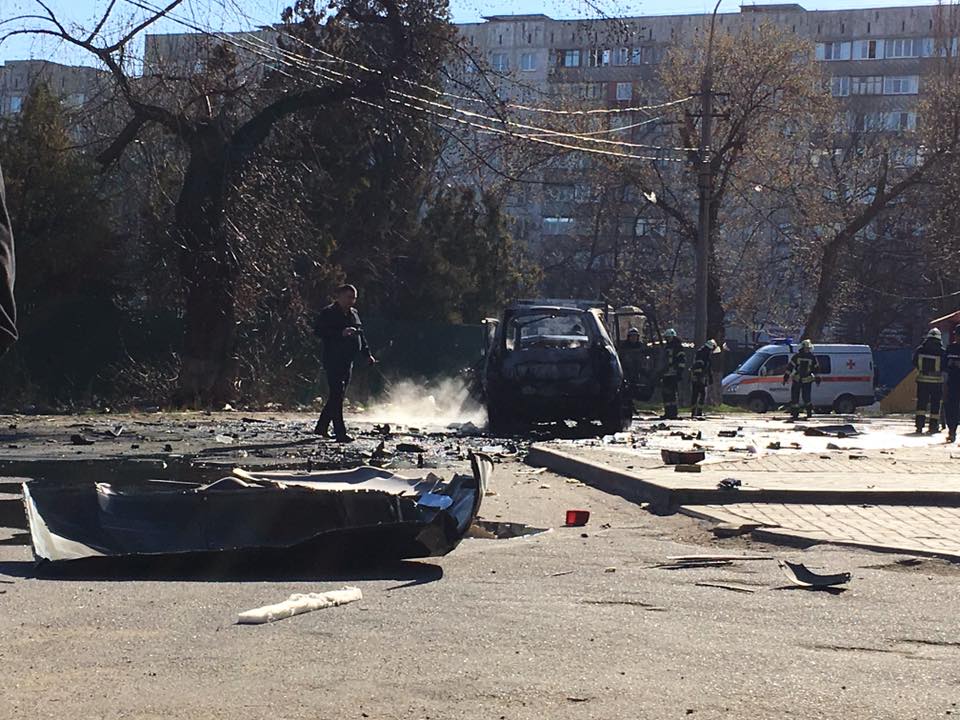 Kharaberyush was blown up in Mariupol on March 31 / Phofo from facebook.com/anton.simanchiuk.50
"Investigators and SBU officers have worked hard so that the person who is suspected on reasonable grounds of committing this terrorist act came to the territory we control. This person has been detained in Odesa today. She arrived in Odesa to get her biometric passport," SBU Chief Vasyl Hrytsak said at a briefing.
Read alsoAmina Okueva killed, her husband survives assassination attempt outside KyivHrytsak also said he could reveal her identity. "This is Yulia Volodymyrivna Prasolova, born on July 13, 1988. Her place of residence was 67 Artema Street in Donetsk," he said.
According to preliminary data, the woman was paid $15,000 for her "service," he said.
"We have not only detained the person who is reasonably suspected of committing this terrorist act. We know much more than we can disclose now. I will only say this woman was a member of the so-called Special Operations Center under the so-called Ministry of State Security, or MGB, of the self-proclaimed Donetsk People's Republic ("DPR")," he said.
"I'd like to mention that the center is headed by Vasily Viktorovich Yevdokimov, born on February 8, 1973. His nom de guerre is symbolic - 'Lenin.' The center is coordinated and funded by the Russian special services, and we have every reason to state so," he added.
Investigative actions, including personal search, against the detainee are under way under Article 208 of the Criminal Procedure Code, he said.
As UNIAN reported earlier, Kharaberyush was killed in a car blast in Mariupol on March 31. He died on the spot. Police deemed the incident a terrorist act. Criminal proceedings were launched. The Ukrainian side did not rule out the Russian special services' involvement.
Kharaberyush, nom de guerre "Dushman" (Mujahid), a resident of Donetsk, was one of the best counterintelligence officers, according to his co-workers. His professional record numbered about 80 detentions of Russian agents and terrorists, in most of the operations he participated in person. He played a key role in exposure of three notorious traitors from the SBU's Donetsk branch, namely SBU General Oleksandr Tretiak. The latter, being recruited by Russia's intelligence, defected to the "DPR."