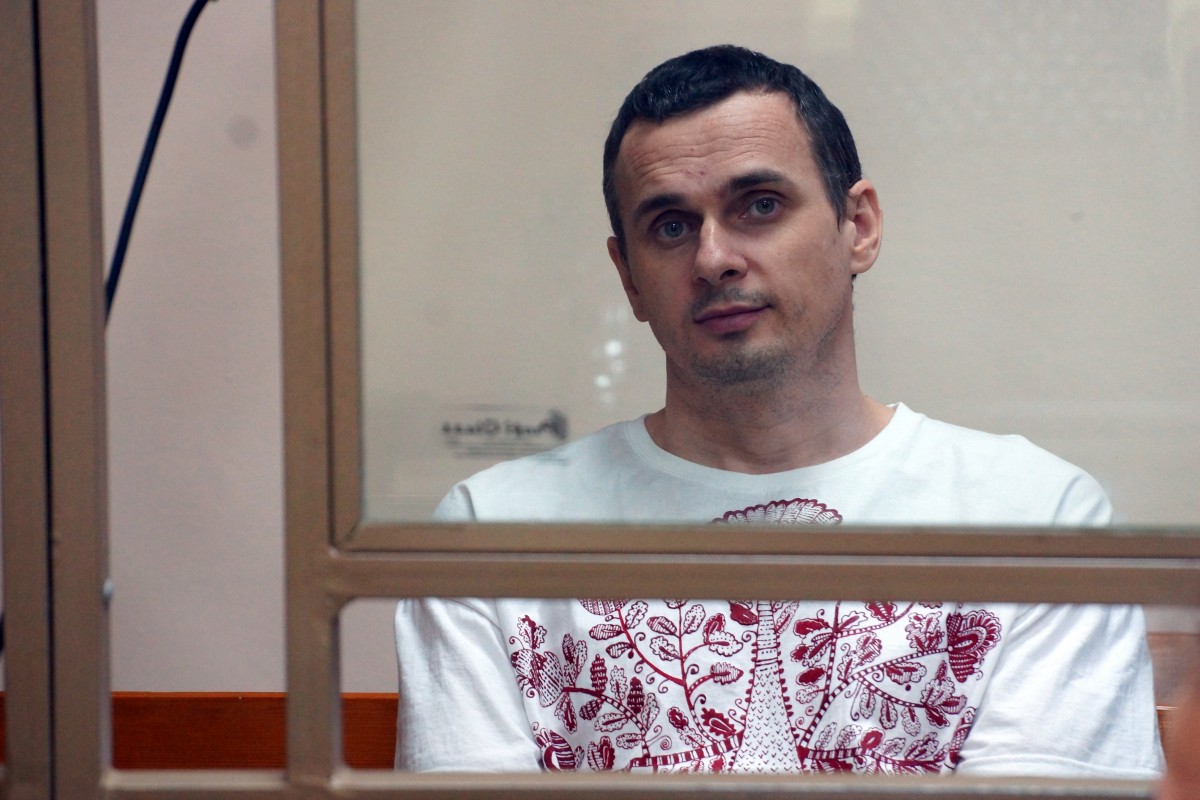 Sentsov was sentenced to 20 years / Photo from Anton Naumlyuk
"After he had been brought to the colony, Oleh ended up in a punitive isolation ward. His health is good, he says hello to everyone!" Pavel Chikov, the head of the Agora human rights organization, wrote on his Telegram channel.
Read alsoKremlin's hostage Ukrainian filmmaker Sentsov writes five scripts – SeitablaievAs UNIAN reported earlier, Sentsov on October 13 was brought to the Russian town of Labytnangi in Yamalo-Nenets Autonomous Okrug.
A Russian court convicted Sentsov and co-defendant Oleksandr Kolchenko in August 2015 of planning to commit terrorist acts in the Ukrainian region of Crimea, which Russia illegally annexed in 2014. The two men deny the accusations. Sentsov was sentenced to 20 years, while Kolchenko received a 10-year term.
In the run-up to the annexation, Sentsov was a local leader of the Euromaidan movement that forced Ukrainian President Viktor Yanukovych out of power. During the Crimea crisis of February and March 2014, he helped to deliver food and other supplies to Ukrainian troops who were trapped on their bases in Crimea by Russian forces. He publicly stated that he did not recognize Russia's presence in Crimea.
Western governments and leading rights organizations have called for Sentsov and Kolchenko to be released. The Russian human rights center Memorial considers both men political prisoners. Russia has refused two requests from Kyiv to hand over Sentsov and Kolchenko.