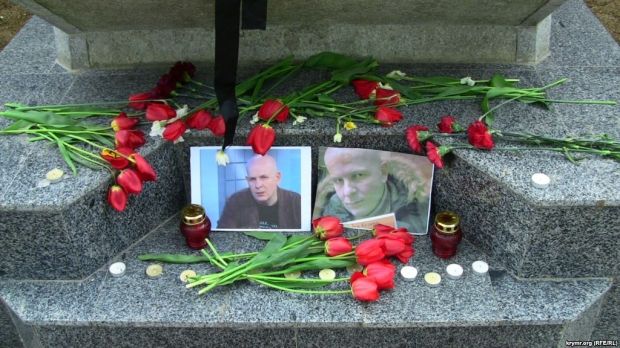 Radio Liberty
The case will be heard in the premises of Kyiv's Shevchenkivsky district court, the hearings are to begin at 11:00 on February 9, 2018, Sudova Vlada Ukrainy said.
A panel of judges composed of Yevhen Sydorov, Oleh Linnyk and Tetiana Levytska will consider the case.
Read alsoCourt revokes bail for suspected Buzyna Murderer PolischukAs reported, the Kyiv city prosecutor's office on November 28, 2017, sent an indictment against the suspected murderers of Buzyna to the Shevchenkivsky court.
The indictment was drawn up against the suspects Andriy Medvedko and Denys Polischuk.
In June 2017, the Kyiv Prosecutor's Office completed an investigation into Buzyna's notorious murder, after which materials of the criminal proceedings were provided to the parties for examination.
The actions of the suspects are qualified under Clause 12, Part 2 of Article 115 (premeditated murder committed by a group of persons upon prior conspiracy) and Part 1 of Article 263 (illegal possession of weapons) of the Criminal Code of Ukraine.
The suspects are also facing from 10 to 15 years in prison or life sentence.
As was earlier reported, judge of the Shevchenkivsky district court Oleh Linnyk, who considered a case related to the murder of a journalist of the Ukrainian newspaper Vesti, Vyacheslav Veremiy, during Euromaidan unrest ruled on December 22, 2017, to impose a suspended sentence on the suspect, Yuriy Krysin.